TOMY has voluntarily recalled approximately 85,000 Boon Flair and Flair Elite highchairs due to a potential fall hazard. The bolts used to secure the seat to the pedestal base can loosen, causing the seat to detach.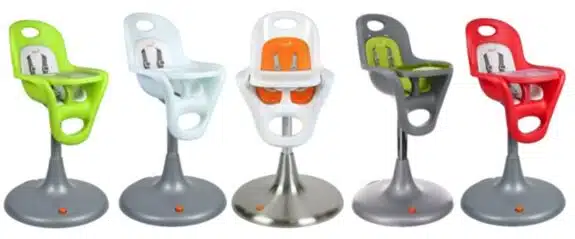 To date, TOMY has received 34 reports of the chair separating from the base, resulting in 24 falls and 11 injuries such as bruising and scratches.
The recall covers Boon Flair highchairs manufactured before September 2016, as well as all Boon Flair Elite highchairs. The Flair Elite highchairs have a white and orange molded plastic seat with a white tray and metal pedestal base. The Flair highchairs have a gray plastic base and were sold in various color combinations. The model numbers and manufacturing dates can be found on a label under the base.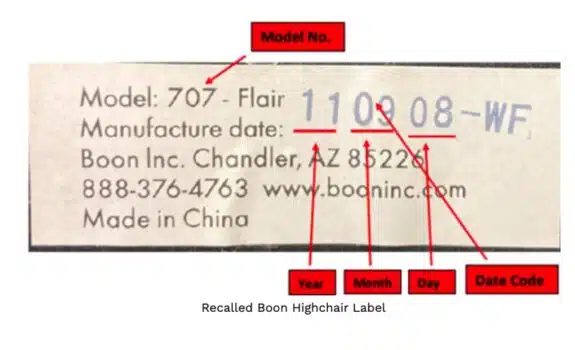 Flair Elite Highchair
Model No.
Description
B751
White / Orange
Flair Highchair
Model No.
Description
B701
Blue / White
B702
White / Orange
B703
Pink / White
B704
Green / White
B706
White / Orange
B707
White / Blue
B708
Red / White
B709
Red / White
B716
Green / White
B717
White / Orange
B718
White / Blue
B731
White / Orange
B10147
Gray / Green
B11068
White / No Pad
B11069
Gray / No Pad
B11401
White / Gray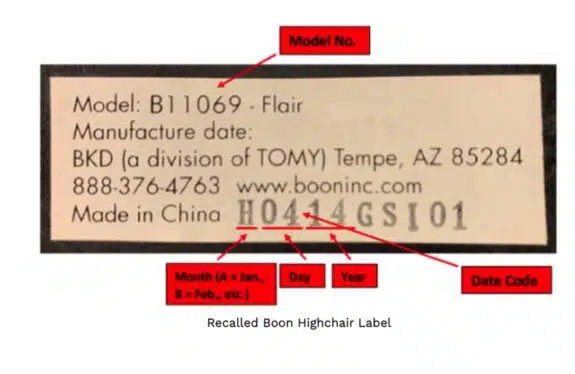 These highchairs were sold at major retailers like Bed Bath & Beyond, Target, and Toys 'R' Us, as well as online platforms such as Amazon.com, Walmart.com, and Target.com. The Flair Elite was available from 2008 to 2009 for approximately $380, while the Flair models were sold from January 2008 to February 2017 for prices ranging from $230 to $250.
If you own one of these recalled highchairs, it is important to stop using it immediately. Contact TOMY to receive a free repair kit, which includes bolts and washers to fix the issue. You can reach TOMY's customer service at 866-725-4407 from 8 a.m. to 4 p.m. CT, Monday through Friday or visit their website https://recall.tomy.com, or https://us.tomy.com and click on "Product Recalls" at the top of the page for more information.
Related Articles: