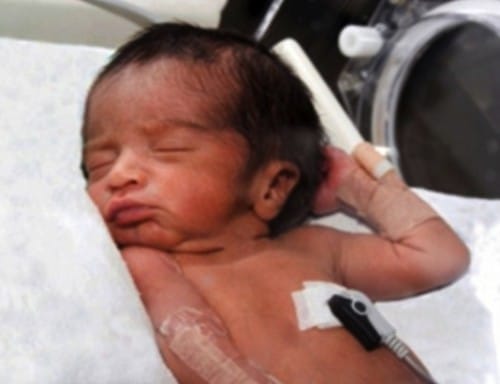 Chagas disease, caused by the parasite Trypanosoma cruzi, is typically contracted when bitten by an insect commonly called the "kissing bug." But infants can also contract the disease through their mother during pregnancy. While this method of contracting the disease is less frequent, it is possible and if not treated, can prove to be fatal for infants.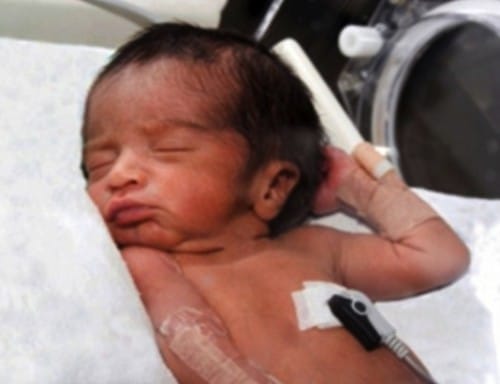 The disease is mostly found in Latin America. However, with more and more immigrants migrating into the United States, cases of the condition have become more common in the States. In fact, it is now estimated that there are about 300,000 people affected by Chagas disease in the United States, and between 65 and 638 cases of congenital Chagas disease are thought to occur in the States each year. However, the first formally documented case of Chagas disease in the U.S. was found two years ago in a Virginia boy.
Back in August 2010, a woman who had recently immigrated to the United States from Bolivia gave birth via C-section to a little boy at 29 weeks gestation. Upon delivery, the little boy showed signs of jaundice and was found to have excess fluid around his lungs, heart and abdomen. Unaware of the fact that the mother had been told she had Chagas disease with a previous pregnancy, doctors assumed the little boy had a bacterial infection called sepsis.
Two weeks after delivery, the mother mentioned her previous diagnosis of Chagas and doctors tested the little boy. Results indicated that he was, in fact, carrying the parasite in his blood stream. Doctors immediately treated him with a 60-day treatment of benznidazole, a drug commonly used to treat Chagas, and the little boy was soon cured.
The CDC, the organization responsible for compiling the estimates, says that this case "illustrates that congenital Chagas disease, even when severe, might not be recognized, or diagnosis might be delayed because of the lack of defining clinical features, or because the diagnosis is not considered."
Doctors in the United States should work to be more aware of the condition, the CDC says, so that pregnant women who are at risk can be quickly identified and so that treatment for the infant can take place immediately after birth. Mothers, however, should not be treated until after they are finished breastfeeding.
Related Articles:
---
[ad]