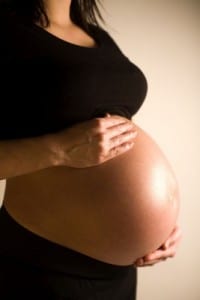 For many women, cancer treatment leads to infertility. One Australia woman was no exception. But doctors performed an ovarian transplant on her (the first ever to be done in Australia) and she has just given birth to her first child – a beautiful baby girl!
Prior to chemotherapy and radiotherapy for breast cancer in 2006, the mother, who had been 37 at the time, had a small portion of her ovarian tissue removed. That portion was then frozen, and preserved, in case she suffered from infertility after her treatments. But doctors weren't certain that they were even doing something that could achieve pregnancy because the technology was considered nothing more than experimental.
"Her only option was to freeze a little bit of her tissue, and when I saw her there was only one or two pregnancies in the world from this technology," Dr. Burmeister said. "I did it believing it may not be successful for her, but to give her hope that she may achieve a pregnancy in the future."
As it turned out, the mother was left infertile after her treatments. After being given clearance, the doctors then re-implanted the tissue in April 2012. Amazingly enough, the 44-year-old woman began ovulating again, despite the fact that she'd already gone through menopause.
"It kick-started her reproductive system again," Dr. Burmeister said.
The new mom has decided not to participate in the media coverage regarding her little miracle, but fertility experts that helped her achieve pregnancy were more than happy to share the wonderful news.
"The miracle baby has just been born and she's very healthy," Dr. Lynn Burmeister, fertility specialist told AU News. "She was born at 38 ½ weeks, and at a healthy weight. She's a very normal, healthy girl."
And though the mother didn't come out to share her story, Dr. Burmeister says this is an amazing technology for the many women facing the possibility of infertility after cancer treatments. In fact, she says that it might end up becoming commonplace for women to have portions of their ovaries frozen prior to treatment so that they, too, can have a chance at motherhood.
Related Articles:
---
[ad]