As we've seen many times over the years, babies will come when they're ready – whether you're ready or not. A couple travelling from Calgary to Japan on Sunday learned this when they welcomed their first child at 35,000 feet. The twist? They didn't know they were expecting!
When Ada Guan boarded flight AC009 headed to Narita International Airport near Tokyo, Japan she just assumed she had an upset stomach.  But as the flight progressed her pain only grew more intense.
"She was absolutely petrified — she thought she was dying, she didn't know what was going on," Sandra Branch, mom of Ada's boyfriend Wesley told the Calgary Sun.
A doctor on board gave her an IV and some Tylenol, but it didn't seem to help.  A short time later, she got the surprise of her life.
"She told Wesley 'something fell out of me' and all of a sudden there was a baby," said Branch.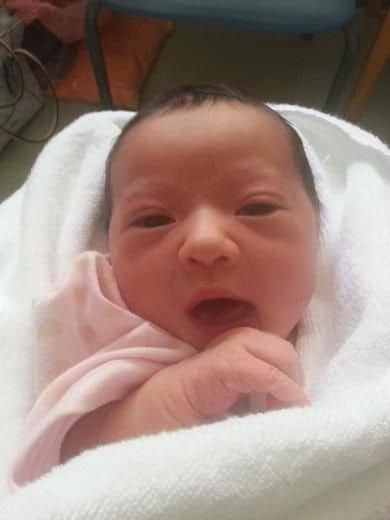 After doctors had checked the mom and baby over, the captain announced the exciting news  to the rest of the airplane.
"He said someone had just given birth to a baby … He was wishing the best for the new baby," Passenger You Eun Song told the Calgary Herald.
Song said passengers began clapping, and asking flight attendants whether the baby was a boy or girl.  "We were pumped. We didn't hear anything. No noise, no screaming," She added.
Ada was reportedly  37 weeks pregnant, but the tiny-framed woman had no idea at all.   She had put on some weight, but a pregnancy test had come back negative.  Before the trip she had also visited the doctor,  and passed without the physician noticing she was expecting.
When the plane landed the new dad was filmed exiting with his baby girl bundled up in his arms.  Shocked,  he told new crews, "This happened completely unexpectedly.  It turned out to be a beautiful baby girl."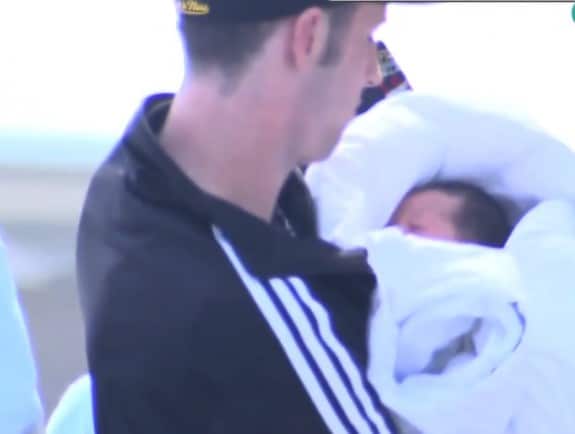 Mom and baby were transferred to a local hospital for observation.  The new family won't be able to return home for at least a week because a newborn's ears are sensitive to the pressure.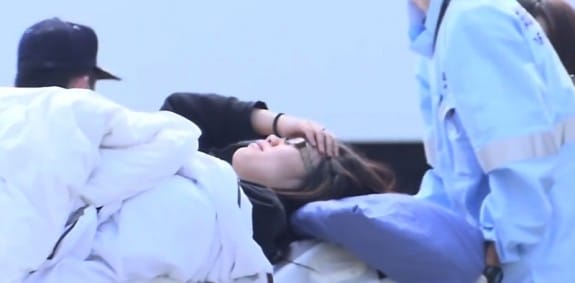 But when they do, Sandra and David Branch will be waiting to meet the grand daughter they didn't know they were expecting!
---
[ad]