Little Brady Dones had just arrived at his grandmother's home to attend a birthday pool party when a tragic accident shook everyone. The toddler had fallen into the pool and if not for his grandma's quick CPR, the day might have ended in an extremely somber note.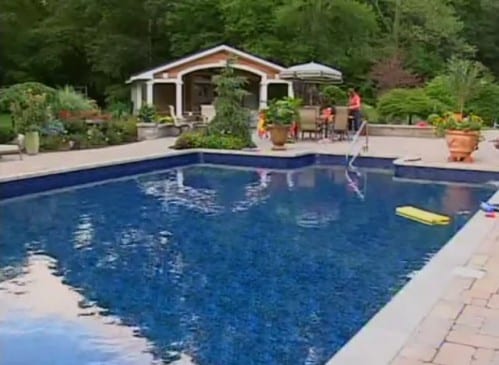 Lianne Azevedo was having a birthday pool party at her home in Wilbraham on Wednesday afternoon with 25-30 guests, when she was called by her 12 year old daughter Sophia. She was holding Brady in her arms.
Recalls Lianne, "And I turned, and she (Sophia) was holding my grand-baby. Limp and blue."
Certified in first aid, Lianne knew what to do.
"I put him on the ground, and I began CPR. And then he began to gurgle. And when he finally began to gurgle, I rolled him over, tried to get the water out of his lungs," Azevedo said.
The rescue effort was a family affair. Earlier, it was 10 year old, Annie, who has Down's Syndrome who alerted Sophia when the toddler accidentally fell into the pool.
Sophia said, "I jumped in and I grabbed him. I was just scared. I thought he was gonna die. I really thought he was dead at the time."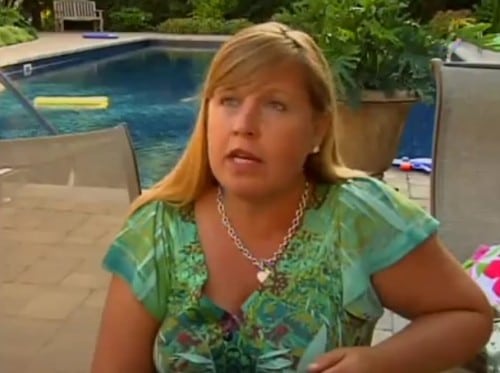 Lianne is thankful that the accident did not turn worse and said that it was important to watch kids constantly around swimming pools.
"He had just arrived, and someone was going to get his bathing suit. It was just (snap fingers) like that!" she added.
According to the U.S. Consumer Product Safety Commission's (CPSC) there have been 48 drowning and 75 near-drowning incidents recorded since the Memorial Day in US. With the approaching Fourth of July weekend the commission and its partners are asking people to be more vigilant around pools and spas.
"Far too many families have been tragically impacted by child drownings this summer. We are calling on the public to Pool Safely this holiday weekend and in the months to come," said Kathleen Reilly, Pool Safely Campaign Leader at CPSC. "We want to encourage everyone to remember that simple steps save lives. You never know which safety step will save a life…until it does."
Aquatic facilities across America are celebrating the Pool Safety day to teach basic skills of pool safety and distribute educational material.
Connie Harvey, Manager of Aquatics Programs for the American Red Cross said how essential it was for everyone to be responsible especially during summers around pools.
"Many households will be participating in water-related activities this summer where adults will be responsible for supervising children. Our recent water safety survey found that 21 percent of these adults have weak or non-existent swimming skills. People need to make water safety a priority, learn how to swim well and know what to do in an emergency," he said.
The American Red Cross survey also found out that while 45 percent adults swim in their pool or a friend's pool 32 percent mistakenly believe that having a child wear water wings or floaties is safer than providing arm's reach supervision. Not surprisingly 38 percent recalled an incident when someone in deep water needed help.
Tiffaney Isaacson, President-elect of the National Drowning Prevention Alliance and the Water Safety Coordinator at the Phoenix Children's Hospital Injury Prevention Center says,
""Working at Phoenix Children's Hospital, I see firsthand how families are affected by water-related tragedies. As children in Phoenix have easy access to pools and spas, we must come together as a community and be extra vigilant to keep our children safe. Whether it's swimming lessons, installing a pool alarm or just keeping a close eye on them while in the water – all of these steps will help prevent an incident."
Brady Jones was extremely lucky because his grandmother knew first aid and was there to save him. Even the paramedics arriving later said that it was thanks to the quick action of the grandma that saved the toddler.
The incident only makes it clearer that if you have children around pool safety is as much a part of the summer fun as playing in the pool so as not to turn a fun day into a tragic accident.
Related Articles: