Halle Berry spent her Saturday on the beach in front of her home in Malibu playing in the surf and fly a kite with her daughter Nahla.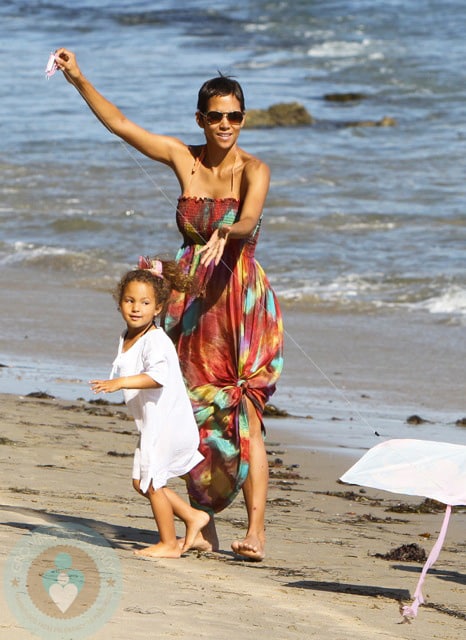 The actress looked beautiful in an orange printed maxi dress, while Nahla stayed cute in pink 2-piece.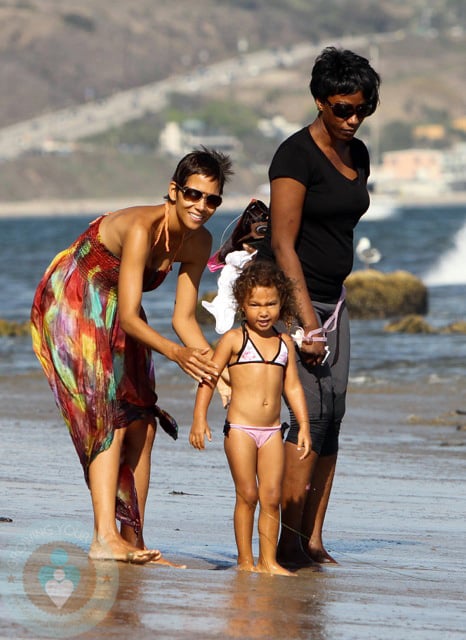 Fresh off a date in court, Halle was victorious in the latest custody battle with ex-boyfriend Gabriel Aubry.
TMZ reported on Friday that the issue had to do with the custody agreement the couple signed.
According to them there is a provision in the agreement that deals with how much time each of them gets to spend with Nahla when Halle shoots a movie.
Because Halle is going to Germany soon to shoot Cloud Atlas, the pair have been arguing over the "movie clause" or more specifically, how they're supposed to divide their time with Nahla.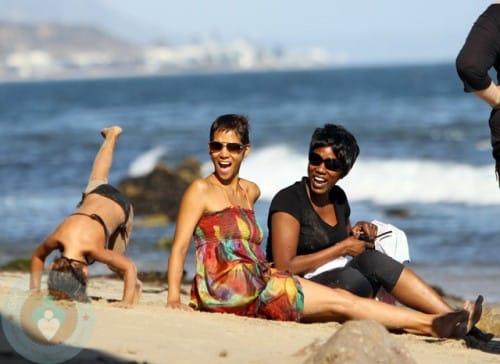 The judge reportedly ruled with Halle, which means Gabriel won't get as much time with Nahla.
---
Related Articles:
{FAME}