Halle Berry was all smiles during a visit from her son Maceo on the set of 'Extant' in LA on Friday.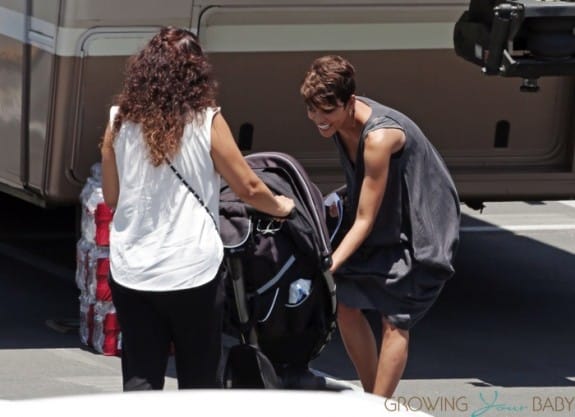 The 8-month-old babe was accompanied by his nanny, and judging by the smile on his face he was just as happy to see his mom!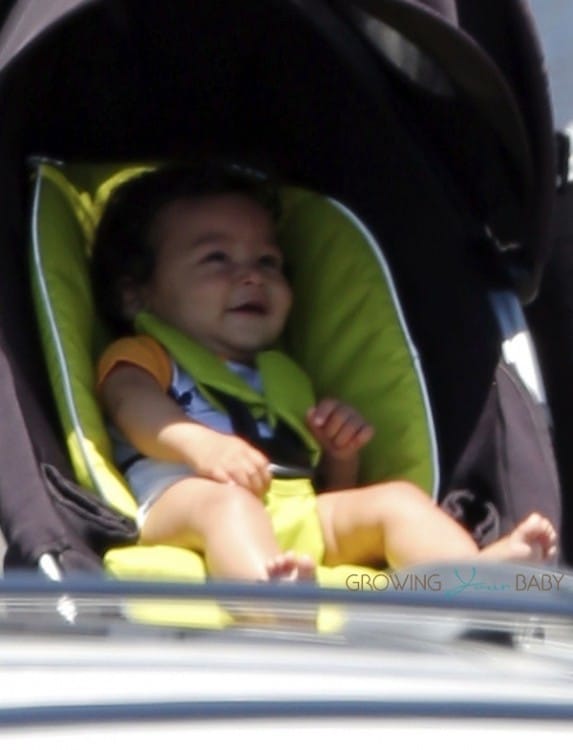 For the past three months Halle has been busy filming the television series, which is set to premiere on CBS on July 9th.  She is still nursing her son, which means she keeps him close while filming the show.
Last week at the 21st annual EIF Revlon Run/Walk for Women the actress gushed to People.com about the happiness Maceo's arrival has brought.
"[He's] perfect, just perfect. More love, more joy — having a new baby in your family brings that."
But, with a new job and a new baby she has had to work on keeping everything balanced.
"[A new baby means] less sleep," she says. "And I'm working on the TV show, [Extant]. It's a new grind, it's a new rhythm. We're trying to get used to that. We're managing."
The one thing however, that she is not concerned about is the baby weight.
"I'm healthy and that's really good. When you're nursing you can't really diet because you have to keep producing milk," Halle explained. "Listen, I'm healthy and I'm happy and that's all that matters."
And we agree!
{PACIFIC COAST NEWS}
---
[ad]