Three weeks after issuing a recall for specific batches of Heinz Apple broccoli, pea & brown rice and Mott's Fruitsations Fruit Rockets – Unsweetened Strawberry, Heinz has updated the alert to include Pear Green Bean Mango.  Just like the previous recalls,  a potential loss of seal, could cause spoilage.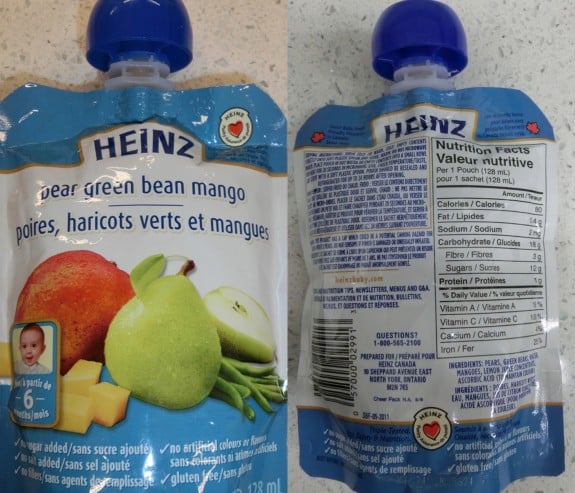 | Brand Name | Common Name | Size | Code(s) on Product | UPC |
| --- | --- | --- | --- | --- |
| Heinz Canada | Pear Green Bean Mango | 128 ml | 2016 MA 24 SK 5B24 | 0 57000 02991 3 |
The company is asking consumers to check if they have these products in their home and return the product to the store where it was purchased.
If an infant or child has been fed the products described above, Health Canada recommends that you discontinue use and monitor for symptoms. Consumption of spoiled food may cause symptoms such as upset stomach, vomiting and diarrhea. If you have any concerns, please seek medical attention.
---
[ad]