April 25th is fast becoming a very important date in the Ziering household. In 2011 Ian and his wife Erin welcomed their first child Mia on that date. History repeated itself on Thursday when Erin gave birth to the couple's second baby, a girl, on the same day!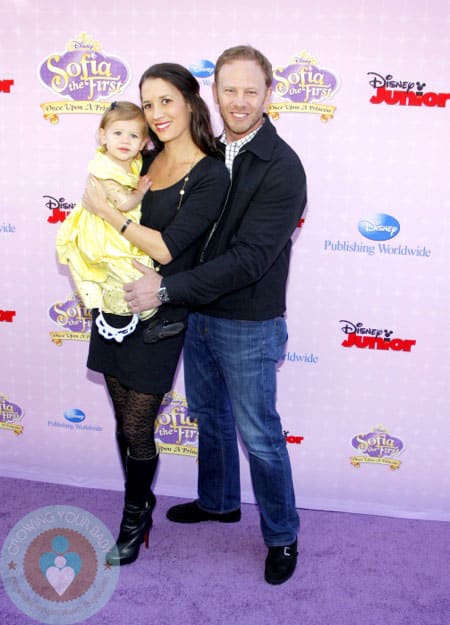 Penna Mae Ziering arrived at 9:21am on Thursday, April 25 in Los Angeles weighing in at 6 lbs., 9 oz.
"We didn't plan it!" the new dad, 49, told People. "Mia was born a week late and Penna was a week early."
The couple introduced an excited Mia to her sister last night.
"She couldn't wait to meet her. When she saw Penna she said, 'Baby sister!'"

"She had all her toys lined up and ready to show Penna,"
As with Mia, the new arrival's name comes from the couple's family. Penna is in honor of Ian's late father, Paul, while Mae makes her the fourth generation of women on Erin's side to use the middle name. Erin's mother, grandmother and great-grandmother all share it with the newborn.
Last night an emotional Ian tweeted,
Watching Mia & Pen in Erins arms as they all sleep. Cant hold back the tears wishing my parents were still around to bask in all this joy..
Congratulations to the couple. We can't wait to meet their new angel.
---