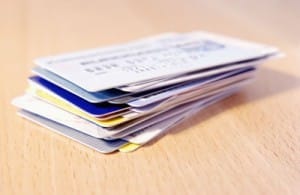 As a parent you spend most of your time doing everything you can to keep your children physically safe, but what about their financial well being?
During a discussion held earlier this week by the Federal Trade Commission it was revealed that more than 140,000 children are victims of identity theft each year. IDAnalytics, a risk-management firm provided these results to the FTC during the forum discussion, along with some real-life cases.
In one example, a young child had a bankruptcy on his record. In another case, a 17-year old minor's identity had reported that he was $750,000 and had purchased several cars and houses after having eight different people fraudulently use her Social Security number. Most alarming, however, were the cases in which the parents of the child were responsible for the identity theft. In one case, a mother answered her door to the police, wanting to see her son because he failed to attend traffic court for speeding tickets that actually belonged to his father.
Cases like these are just some of the identity theft issues that face the children of today. Most cases of child identity theft were conducted by organized crime groups. However, there were still multiple cases in which the parents were responsible for the theft. Certainly, the parents responsible did not have a full understanding how identity theft could affect their children in the future.
Identity theft of a child is not easy to overcome and it can create serious problems for the child when they are starting out in adulthood. Credit denial for the purchase of a vehicle, cellular phone, apartment, and student loans are just the beginning of the consequences of bad credit – bad credit that the child did not create for themselves.
Despite all of the serious consequences facing a child after their identity is stolen, there is very little that a parent can do to detect identity theft of their child.
Steve Schwartz, executive vice president of Intersections, a provider of services to help prevent identity theft offered these tips for parents.
Protect Your Child's Number – Even when registering for school or daycare, parents should be cautious and ask how the school protects the information as educational institutions are often targeted by thieves."Social Security numbers should be provided on a 'need to know' basis only," Schwartz said.
Teach Kids About Identity Theft – Children need to know not to divulge personal information on the telephone and online."Treat your identity elements like money," Schwartz said.
Shield Your Computer from Viruses, Spies – This means keeping firewall, computer virus and spyware protection active and up-to-date. Use strong passwords with a combination of letters, numbers and symbols.
Be Vigilant, Watch for Red Flags – Potential warnings signs include pre-approved credit card offers addressed to your child or calls from collection agencies.
DON'T check your child's credit report – By requesting a credit report, a parent could unwittingly establish a credit report and open the door to thieves.According to Rob Vamosi, a research analyst at Javelin, identity protection services can perform scans of credit report headers that search for the child's name among the credit reports. This type of search will not inadvertently establish a new credit record.
DO Call Social Security – A call to the agency can discover whether any income has been associated with the child's Social Security number. If it has, there's a chance the number is being used fraudulently.
If you suspect that your child's identity has been stolen the Federal Trade Commission's Web site outlines steps you can take to report fraud. Their identity theft hotline can be reached toll-free at 1-877-ID-THEFT (438-4338).
Related Articles:
---
[ad]