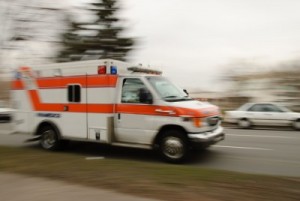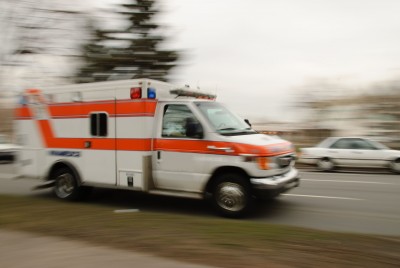 Two weeks ago the CPSC released shocking stats that revealed that in 2013, there were eight deaths and an estimated 11,400 people who sustained injuries related to fireworks. This is an increase of more than 30%, or 8,700 injuries in 2012. What was most important to note it that 65%, or 7,400, of the injuries in 2013 occurred in the 30 days surrounding July 4, 2013, and that children younger than age 5 accounted for more than 40 percent of all estimated injuries.
Sadly this past Friday a 4-month-old baby needed to be airlifted to Akron Children's Hospital after she was critically burned by fireworks during a 4th of July celebration.
Family members told police the baby was in her playpen with them on a front porch as they watched neighbors set off large fireworks.
A 10-year-old kid on their street reportedly kicked over a lit tubular firework, which shot into, and ignited the playpen and burned the baby.
The baby's grandmother, Carol McCormick, also suffered burns on her hands while attempting to rescue the baby from the fully-engulfed playpen.
"All I could do was just react," McCormick said. "I didn't think. I reacted. I grabbed hold of the firework and then the bed caught on fire that she was laying in."
The baby is currently being treated in the hospital's burn unit for first-, second- and third-degree burns.
What's more, the laws in Ohio state that it is illegal to 'discharge non-novelty, consumer fireworks, such as firecrackers and bottle rockets, in Ohio without an exhibitor's license (even though it IS legal to purchase these items)'.  Using consumer fireworks like firecrackers, bottle rockets, roman candles and fountains in Ohio without a license is a 1st degree misdemeanor and punishable by a $1000 fine and up to six months in jail.
---
[ad]