I'm currently pregnant with our second baby and this time around I've had the "pleasure" of being pregnant for one of the hottest summers on record; which means I've spent nearly the entire summer in shorts and tank tops.  I recently had the opportunity to try out the Cozy Belly original 3-panel tank and I can't say enough about how awesome it is!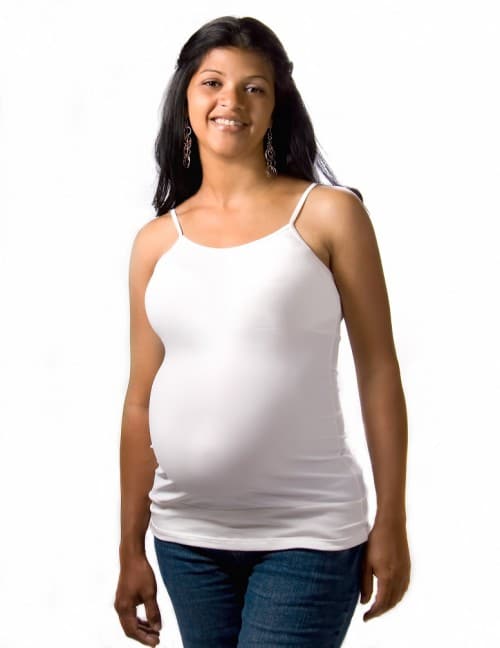 Cozy Belly makes maternity shape wear that you can wear before, during and after pregnancy.  During pregnancy they help support your growing belly while giving you the extra-long coverage – which I adore, I'm not one of those people who like to have their ever expanding belly hanging out the bottom of their shirts.  Plus after pregnancy it will help to tighten you back to your pre-baby shape.
The 3-panel tank is designed to with three separate sections:
The top is designed using quality fabric that stretches to cover your "curves" but it keeps its original shape after each use while allowing you to breathe comfortably.
The middle is designed to offer extra support during pregnancy while also helping to slim your post-pregnancy waist by using a unique slimming panel.
The final bottom section is designed to smooth, shape and cover your growing belly.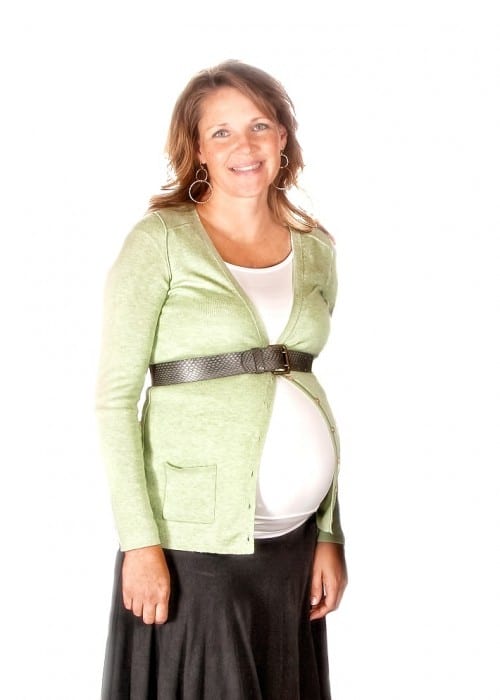 When I first received the Cozy Belly I was a little unsure if the benefits they build their brand on were valid or not.  But after just one wear I couldn't believe how comfortable the tank was.  It was nice and snug (not too tight) but it also wasn't bulky so if I were to wear it under something else I didn't have a bunch of bulges and wrinkles.    The length of the tank was definitely one of my favorite things; it gave me the coverage I was looking for without losing out on the style.  But, by far, my favorite thing about the 3-panel tank was that it didn't ride up!  No riding, no rolling, and no readjusting through the day.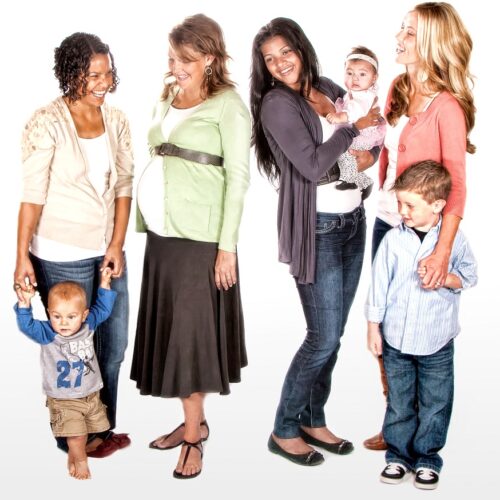 The Cozy Belly line is available online for $39.99-$49.99 (depending on which you chose) making it very affordable.  I actually wouldn't hesitate to recommend this tank to women who are looking for an awesome tank regardless if they were pregnant or not.  It's versatile which make it a great deal for your money while also being practical and comfortable getting two thumbs-up from me!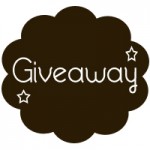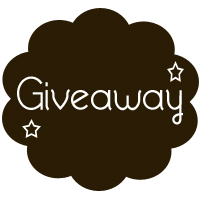 GIVEAWAY: Cozy Belly is offering one Growing Your Baby reader the opportunity to WIN a free Cozy Belly of their choice!
Congratulations to our winner:  Auri