I love stripes. Actually, my love may border on obsession. Hot for the last year, the trend is continuing on for Spring and Summer 2013.  Perfect for all occasions, stripes can be paired with solids to give them a pop or worn on their own.
During the Middle Ages there was a time when wearing stripes of any kind was 'a perilous act'.  Now you can't pass a store without seeing racks and racks of them lined up. And moms-to-be haven't been left out!
While diagonal lines have long been thought to make a woman look wider, many of these designs draw your eye out, while accentuating your growing belly.
I have rounded up some of my favorite looks, which include some cute dresses, and tops that will keep pregnant moms looking chic as the warm weather starts to arrive.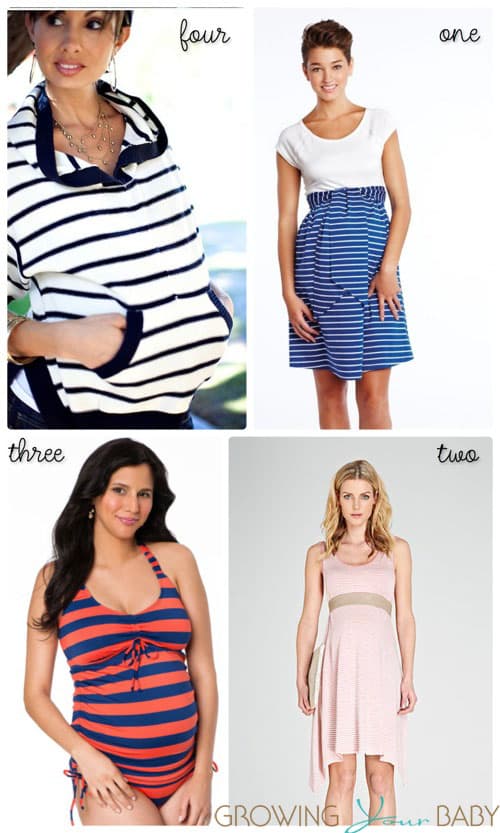 Scoop Neck Front Tie Dress $119
Juicy Couture Maternity Slouchy Striped Hoodie $98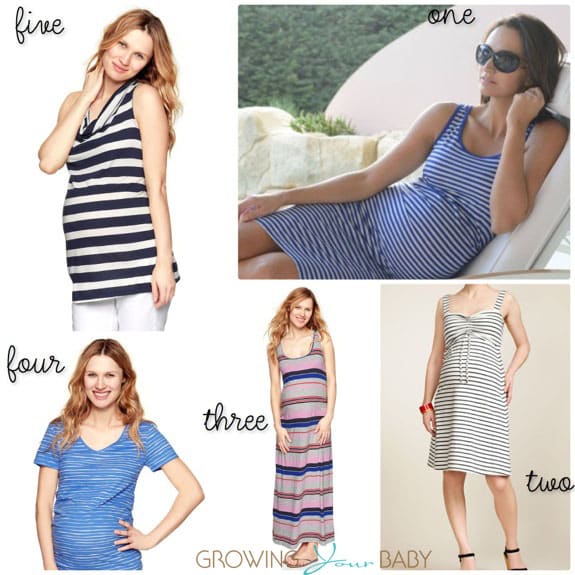 Seraphine Stripe Front Dress £45.00
Boob Maternity Simone Dress (doubles as a nursing dress for after) $95
Watercolor stripe T – $20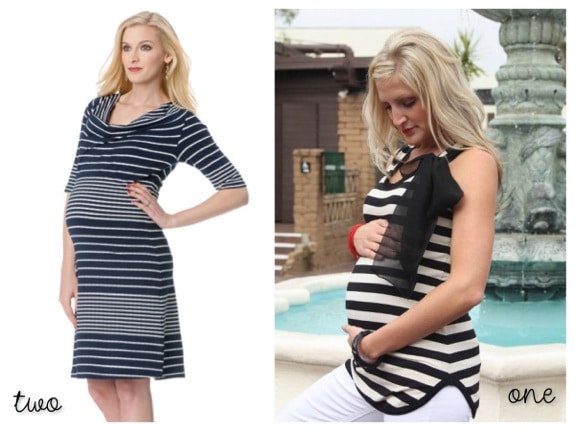 Black Stripe Bow Tank Top – $75