Kalon Studios IoLine Collection was developed to be not just the highest quality nursery products available but also the safest for children and the environment.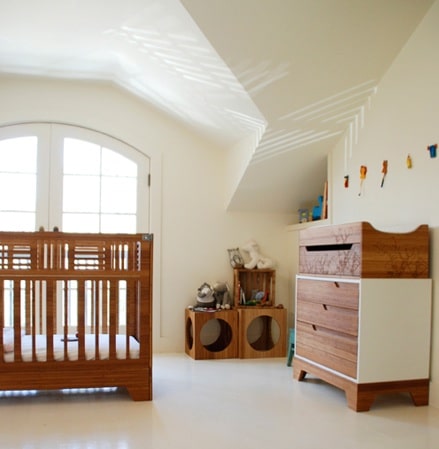 Using all natural materials and finishes, the IoLine Collection is completely non-toxic, 100% sustainable and domestically produced in the United States. Each piece is handcrafted to order by traditional furniture makers in New England.
The crib features a 3-point adjustable mattress height and a fold down side. It easily converts to a toddler bed without a conversion kit to provide comfortable sleeping for your child until age of 5 or longer.
Kalon Studios has used 100% natural &/or non-toxic materials is the construction making it fully sustainable, eco & people friendly.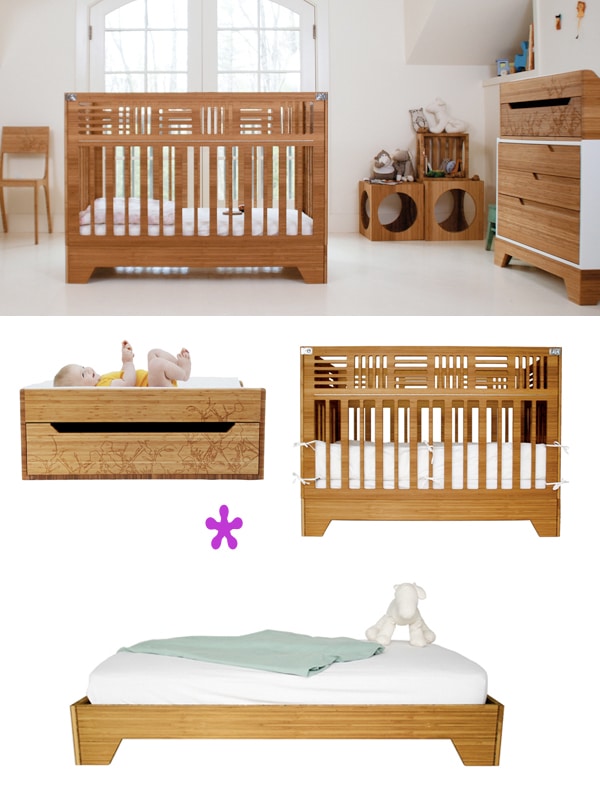 VIA bloesomkids
---
[ad]