Already parents to 3-year-old daughter Naleigh, whom they adopted from South Korea in 2009, actress Katherine Heigl and singer-songwriter Josh Kelley are welcoming a new baby to the family – a baby girl.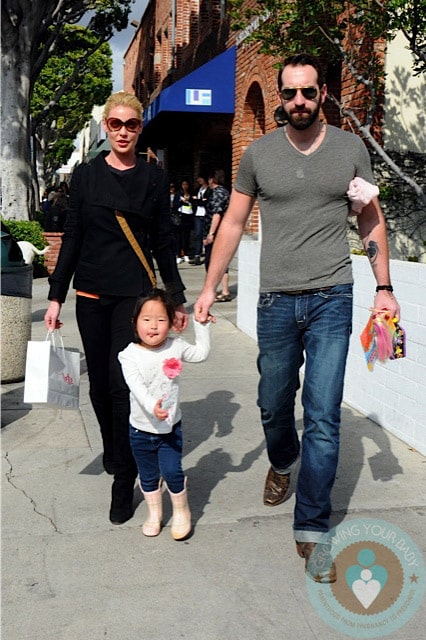 "Yes, they have adopted a new baby," representative Jill Fritzo told PEOPLE earlier today. "No further details [are available] at this time."
Katherine says that she and Josh had always planned on adopting, even before they started talking marriage. And, adopting another child has been a topic of discussion for quite some time as well.
"Josh and I started talking about it before we were even engaged," Katherine said back in January. "We have talked about biological children as well, but we decided to adopt first. I'd like to adopt again."
While Katherine and Josh's representative has not commented on the baby's age, nationality or adoption location, National Enquirer heard from "sources" that the baby girl is 8 days old and was adopted from Louisiana. This information has not been verified by reliable sources, however.
No matter where the baby is from or what her nationality, we'd like to congratulate the now happy family of four! We can't wait to see the new bundle of joy and hope to share further information soon!
Related Articles: