Kelly Rutherford was in good spirits while at the Ovarian Cancer Research Fund's Super Saturday shopping event in the Hamptons.
While joined by her kids Helena and Hermes Giersch, the actress posed for photos on the green carpet.
Looking beach ready, Kelly and Helena matched in linen embroidered dresses from Calypso St. Bart.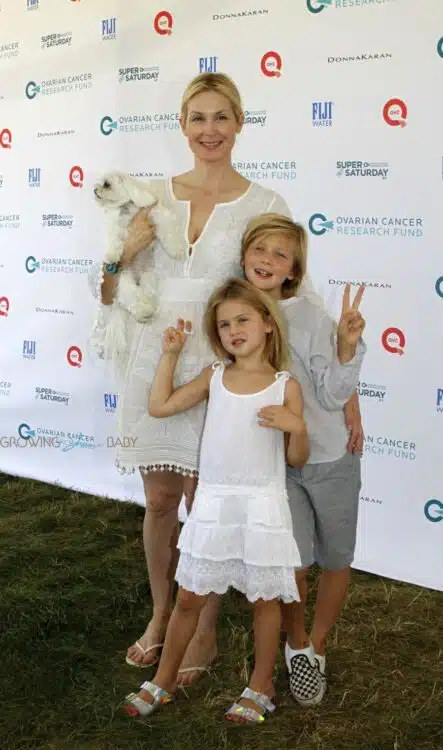 The outing comes just a couple days after Kelly's custody battle for the kids took an odd turn.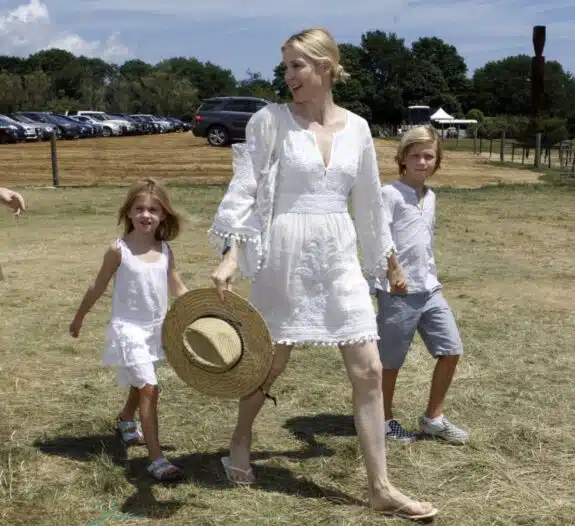 After fighting for more than 3 years to re-gain full custody of her children in California, the court ruled that they no longer have jurisdiction over the case.  While the move appeared to be bad news for Kelly, her lawyer believes that it could help her in the long run.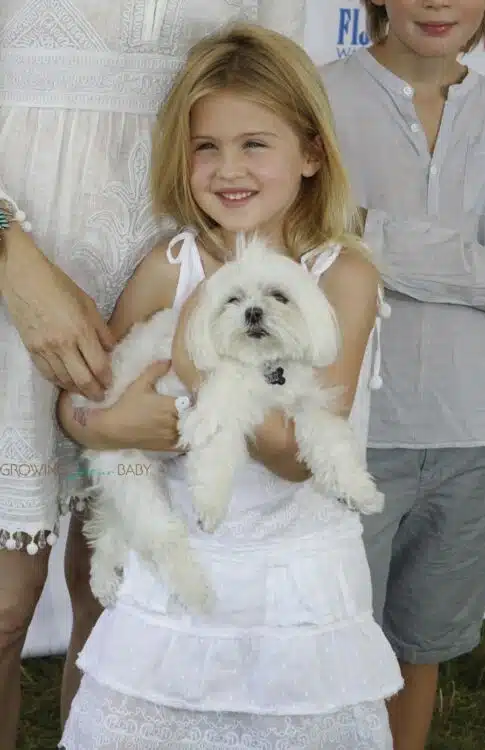 "Exactly what we wanted to happen has happened today in California. We filed a case in New York family court this morning, to provoke California to issue a ruling that we had been waiting for for almost two weeks," Kelly's attorney Wendy Murphy told People Magazine in a statement. "As predicted, the judge declined jurisdiction, which opens the door to New York courts finally having an opportunity to do the right thing. We are pleased that at long last this legal atrocity has been extricated from the grip of California's horrific family court system."
For the past 3 years, Hermes and Helena have lived in Monaco with their father, forcing Kelly to travel thousands of mile to visit them each month.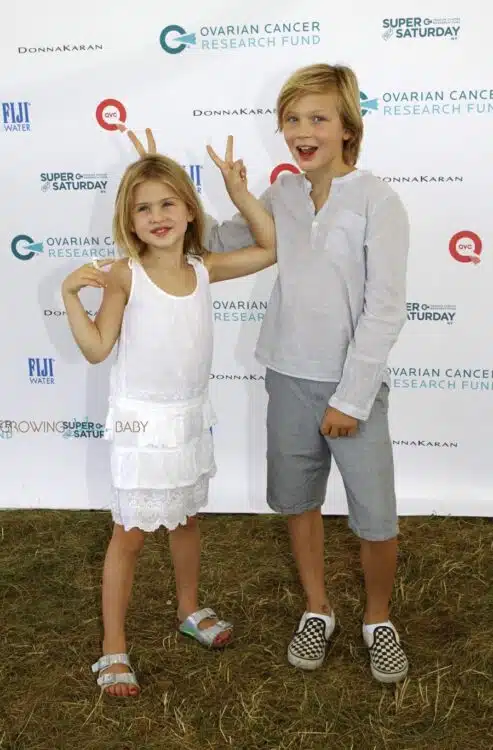 In May a California judge ruled that the kids could spend the Summer in the United States, while the custody case moved forward.
Since their arrival in July they have been spotted out all over New York City with their mom.
During the event on Saturday Hermes and Helena appeared to be having a great time.
"They were partaking in all the different activities, visiting different booths and enjoying the day," a rep for AquaBall told People.com "She took them over to a children's play area where her daughter painted and she played an interactive game with her son. She donned a flower crown at one point that she got from one of the booths."
Kelly and the kids also posed for photos with new mom Hilaria Baldwin and her daughter Carmen.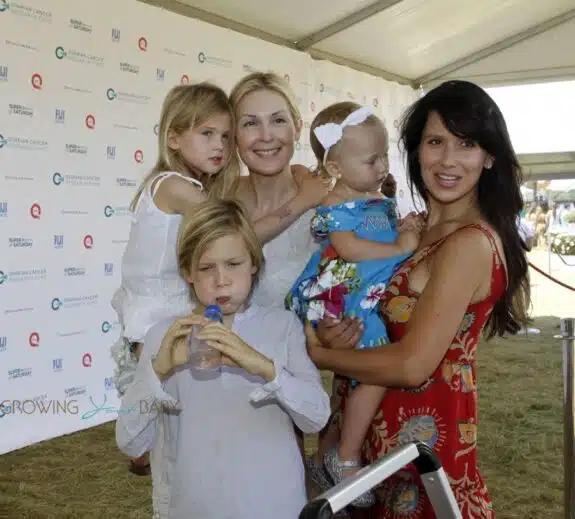 {WENN}
---