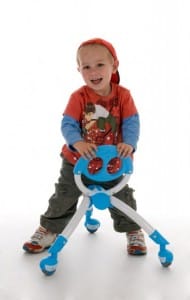 My son is at that age where he loves to push and ride on toys. He's also been at that point between walking and crawling (doing what we call a monkey walk with his feet and hands on the floor and bottom in the air) for months! We've been dying for him to get over this hump and move forward with walking and I'm excited to report that in the last week he's done that and I credit it to the YBIKE Pewi.
The YBIKE Pewi, designed by Chrome Cherry Design Studio in South Africa, is created with quality aluminum tubing, injection molded parts and serves as an innovative walker/ride-on for toddlers.
The very first thing I noticed about the Pewi was the small white box, which confused me a bit as I couldn't understand how a bike could fit in there. Then the realization hit… I would have to assemble it. I opened the box, found the instructions and set to, what I thought was going to be a daunting task of bike assembly. I was very pleasantly surprised. The numbered parts and easy to follow diagrams left me with no doubt about which part went where and the instructions were very clear. Much to my surprise, I had the bike assembled in just over five minutes and there were no tears involved! A bonus to note is that everything you need is in the box so there is no need to search for tools to assist with the assembly.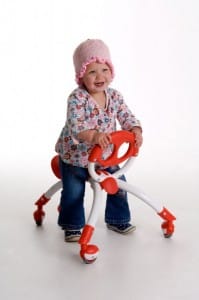 By far, the best part about the Pewi, beside the look of the bike, is that it is quiet! Let's be honest here – those of us who have kids with push/ride-on toys we are overly familiar with the dreadful noise that the plastic wheels make as they move around the house. With the Pewi my son zipped around the house turning circles on the bike (it is able to turn 360 degrees with ease); reversing and swinging the back wheels around and I couldn't hear a thing.
Children as young as nine months can start using Pewi as a 'walking buddy' (this was the position of choice for my son). The Pewi also incorporates early stage balance and motor skill development. The Omnidirectional wheels help to develop body and space awareness, balance and co-ordination. With the Pewi your Child stands freely in front of it using it only as an aid. They can easily let go of Pewi and sit on the ground or knock other items themselves. This freedom of movement at a young age has proven to stimulate the body in space awareness a key for balance and motor skill development.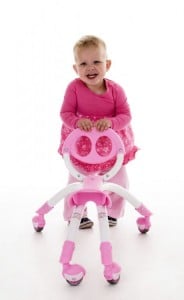 Pewi is also an innovative fun foot to floor ride-on for children ages 9-36 months with a maximum load of 44 lbs. The multi direction caster wheels allow a child to ride and easily control the Pewi in any direction. Ideal use for indoor and outdoor play on smooth surfaces. Non marking rubber wheels will not damage or mark floors.
The other thing I love about the Pewi is how easy it is to travel with. It's extremely light (under 4lbs) and isn't bulky making it perfect as the "go to" toy to take to Grandma's for the day.
The Pewi retails at $70.00 and is available in pink, blue or red. I can honestly not think of a thing that I don't like about this bike. I would recommend it to everyone. It is sturdy, safe; enduring and the kids will have loads of fun on it.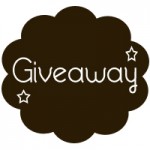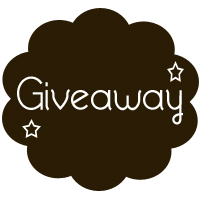 WIN IT!! YBIKE is offering one (1) Growing Your Baby reader the opportunity to win a PEWI of their own!
Congratulations to our winner: Angela!!!
Related Articles: