Rideamals Josie Play & Ride Unicorn is a 12-volt ride-on toy with real interactive play features. Josie comes to life with over 100 unique sounds and movements thanks to her fully motorized eyes, ears, head, and wheels. Josie can trot (3.5 MPH), gallop (4 MPH) or go backward (3.5 MPH). Kids can sit in the saddle, hold the reins, pick their speed, and be on their way!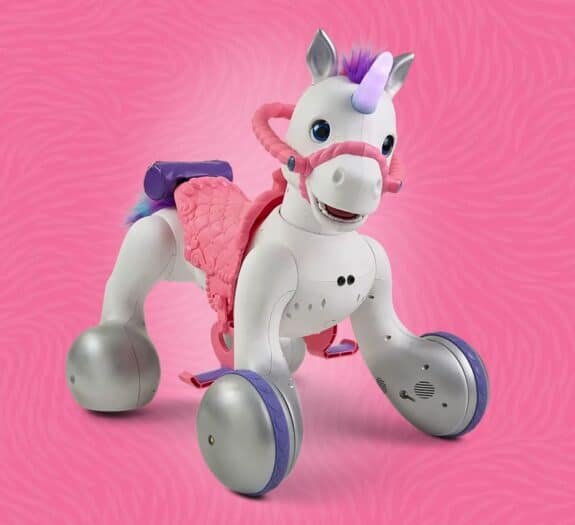 Kids can feed Josie Cupcakes and listen for the chomp-chomp (and maybe even a burp).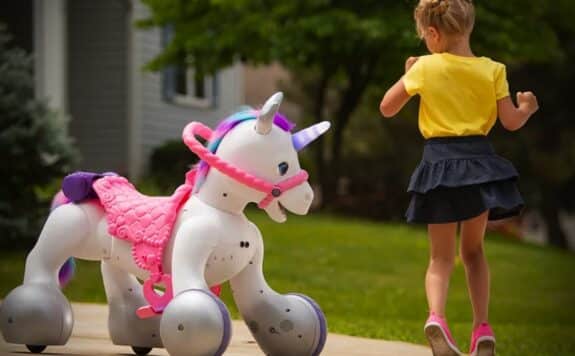 They can also brush Josie's mane. Wiggles and neighs let you know Josie loves to be groomed.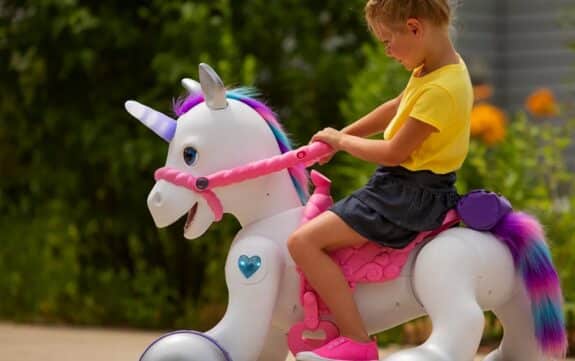 The 12-volt Rideamals Josie Unicorn will be the addition of the smaller 6V Rideamals Play & Ride Unicorn. Kid Trax has also designed and developed the Rideamals Play & Ride Dino and the Rideamals Play & Ride Tiger. The 6-volt Rideamals toys were designed with the same features found in the 12-volt toys but are geared towards a younger audience (18-30 months).
If you think Josie will be perfect for your child you may want to reserve one soon. Kid Trax will only make 500 of them!