Something that is a must for car trips or the stroller is a small toy to keep little one happy while you get from one place to another or run your errands throughout the day.
New for Spring, Vtech has introduced some new toddler, infant and preschool toys to help kids learn words, numbers, songs, shapes and more.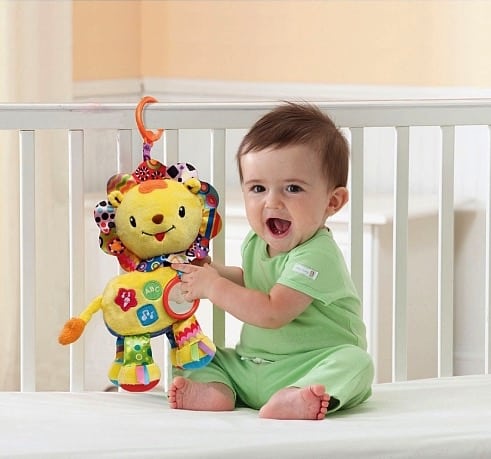 One of our favorites, the Crinkle and Roar Lion can be attached to your baby's crib, stroller or car seat.
A sweet stuffie, the Crinkle and Roar Lion also come will some electronic features to teach kids new skills.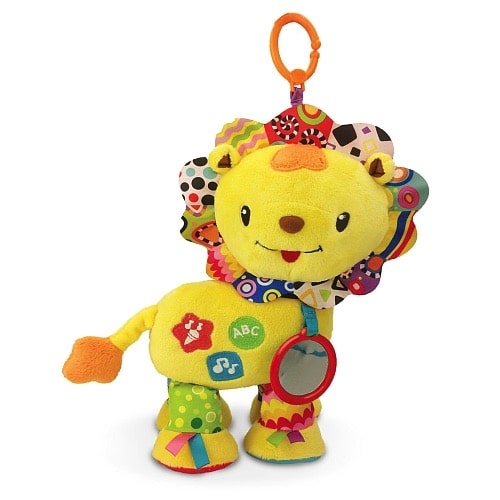 Around his neck there is a mirror so kids can check them self out and he has crinkly, corduroy feet for sensory play. Vtech has also used a variety of fun fabrics around his mane and legs to give him a bright, lively look.
The one of best features about this guy is his ability to play 50 sounds, melodies and phrases. To get him going kids just need to touch one of his 3 embroidered shapes or shake him back and forth!
To see the Crinkle and Roar Lion in action please check out the video below!
---
[ad]
Save