For the last 5 years we have been following Kind + Jugend, the international juvenile products trade fair in Cologne, Germany. Every year they give us a small preview of some of the innovative gear that will be introduced overseas. And while I sit and drool over the beautiful buggys and gorgeous nursery items it frustrates me a little bit that very few products actually make their way across the ocean.
This year it seems quite a few North American companies made the trip to Germany, which gives me hope that some of the cutting edge European brands may do the same for us!
Here are a few standouts from the show:
Winner of the 'World of Baby Furniture' innovation award, the Pink Cloud Bednest is a 4 in 1 infant bed that can be used as co-sleeper, cradle stand-alone, portable travel cot and moses basket.
The Ruk-Bug is a lightweight and easy to carry stroller that features a single handed folding mechanism.  Once closed the buggy can be carried on your back with the use of shoulder straps.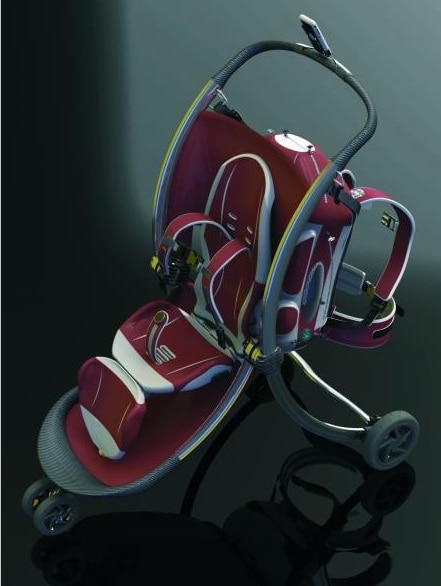 Winner of the 'World of Moving Baby & Travelling Baby Accessories' category, was the Air Traveller from Dutch company Deryan B.V.  Great for travelling families this new seat fixture enables the baby to sit or sleep comfortably throughout the journey.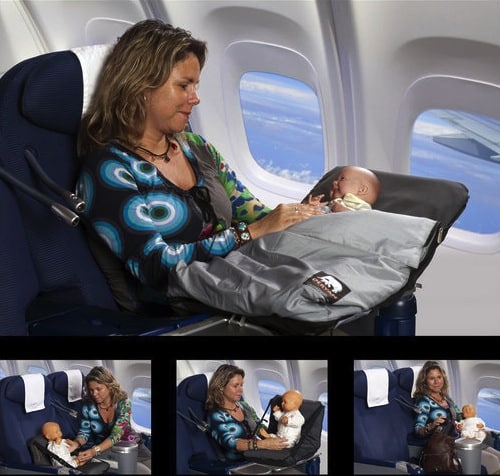 Orbit Baby showed their Helix double stroller along with a cool tablet holder, which attaches to the handle bar.  Announced last year, the double version of the G2 will be available in North America in October.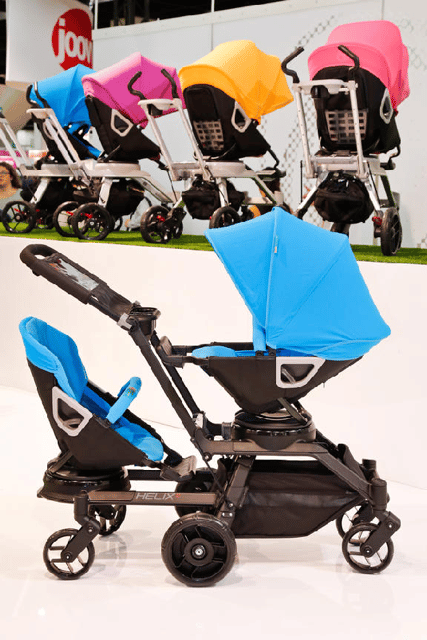 P'kolino showed off a very cute collection of rocking horses.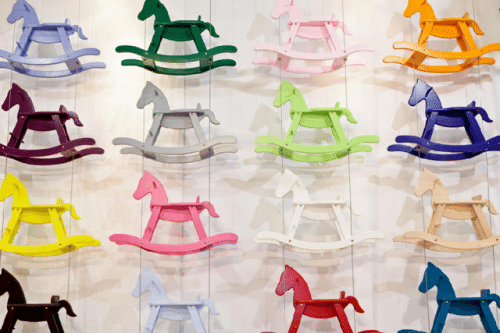 As a step up from their Wheeley Bugs, Prince Lionheart will introduce some pretty cute new ride-ons.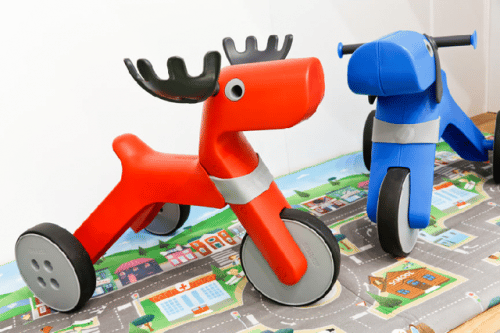 Haba's extensive collection of play food continues to grow with more options for little chefs!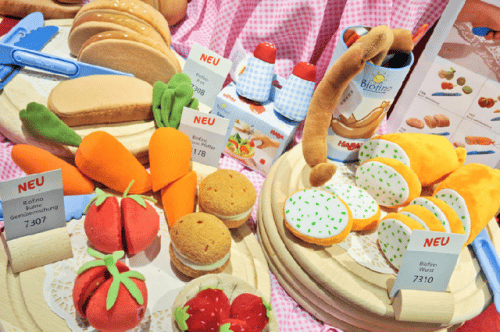 Mutsy made a splash with a unique presentation showing off their EVO stroller.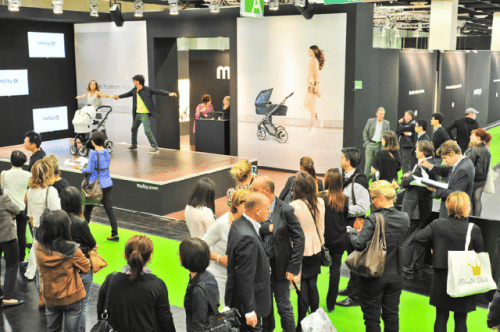 Spanish company Alondra is well known for sleek, modern nursery designs. Their new nursery collection features beautiful lacquered sideboards with faceted diamond-shaped fronts.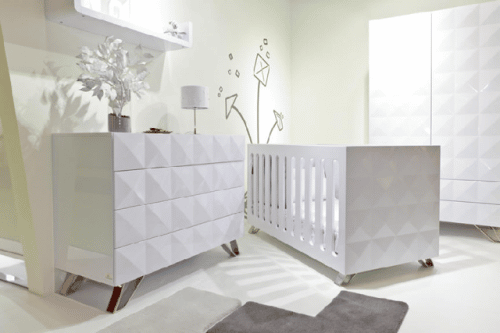 Norweigan furniture company Bopita designs pieces for babies, kids and teens.  This year they showed a couple cute loft beds.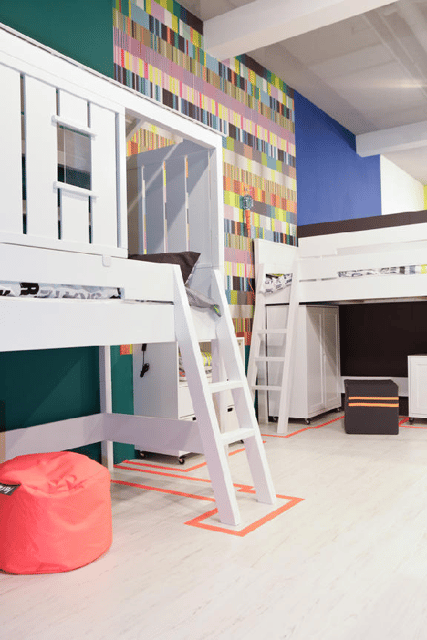 I am a little addicted to nursery design overseas because they really create fun pieces are both whimsical and functional.  This convertible bed by Sauthon features round ends that are painted with silver bulls eyes.
Every time I look through the images from Kind + Jugend the one thing that stands out is innovation.  The designers are always thinking outside of the box to create products that are visually appealing, while making parenting a little easier.
---