Infants born prematurely (before 37 weeks) are at a high risk for many different types of complications, including academic difficulties later in life. However, it's always been common belief that children born at full-term (37 weeks to 41 weeks gestation) develop equally, that is, until now.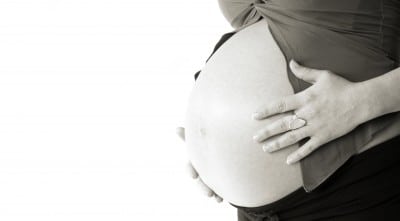 A recent study looked at the academic performance of more than 128,000 third graders. All of the children included in the study were single births born between 37 and 41 weeks. They wanted to find out if the gestational period of these children had any effect on their standardized test scores later on in life. What they discovered may very well change the way physicians look at full-term birth.
When the test scores of children born at 37 weeks gestation, researchers found that they had a 23 percent higher risk of moderate reading impairment and a 19 percent higher risk of moderate math impairments when compared with children born at 41 weeks. Children born at 38 weeks had an increased risk of 13 percent for reading impairments and an 11 percent increased risk in mild math impairments when compared with children born at 41 weeks.
While the differences were found to be relatively small, researchers believe that they were significant enough to make the information known to both the medical community as well as the general public. Unfortunately, they're not able to determine the exact reason for the difference between children born early term and late term.
"We don't know for sure," said Kimberly Noble, study leader and assistant professor of pediatrics at Columbia University Medical Center and New York Presbyterian Hospital in New York City. "Perhaps there is something about the uterine environment that supports brain development in a favorable way in the last month of pregnancy and perhaps that gets disrupted by earlier birth."
Noble also pointed out that the brain grows rapidly during the final weeks of pregnancy. She says that during these last few weeks, there is an increase in gray matter and white matter and brain cell differentiation.
No matter what the reason, it would seem that physicians and parents might want to take the information into consideration before planning an early delivery. Of course, there may not always be a choice. Some early deliveries are planned to prevent any risks of childbirth for mother and infant.
"That is a tough one," said Dr. Roya Samuels, a pediatrician at Cohen children's Medical Center in New Hyde Park, N.Y., who was not involved in the study. "[It seems] the longer an infant is incubated, it looks like the more synapses are able to be created and the more advanced the neurological growth is." She added that, for now, the message is "to take the best prenatal care of themselves they possibly can."
Related Articles:
SOURCE
Image credit: jarp5 / 123RF Stock Photo
---