Keeping your baby happy and comfortable during floor play has never been easier with the Mamas & Papas Baby Snug two stage floor seat with activity tray!  This seat isn't just lightweight and portable but it is a safe place for babies to sit and play.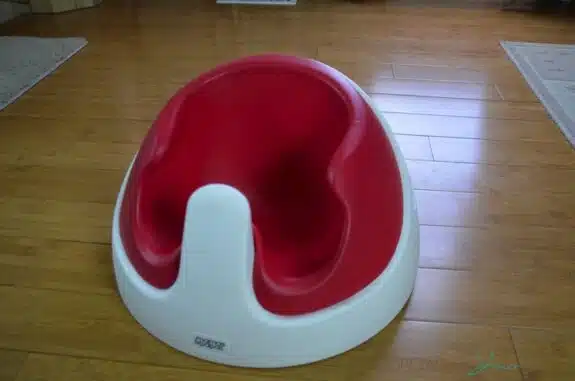 Designed for babies 3 months+, parents should ensure that their child has good head control before using the Baby Snug.  Out of the box this chair comes with an insert that has a deep seat to give little ones lower back support. The included tray snaps in place easily, and is the perfect spot for snack time.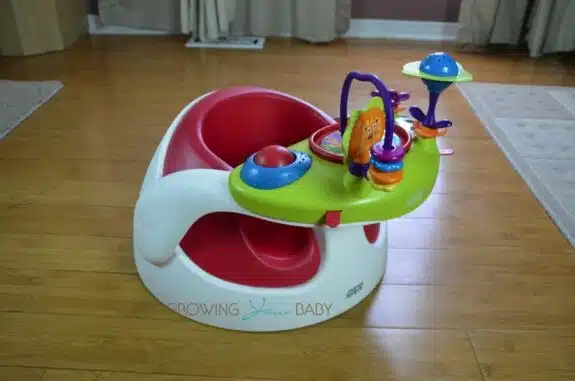 As your child gets older the activity tray is a great way to keep them occupied.  It comes with a roller ball, squeek pad, chiming flower and a spinning Lion.  The two toys at the front snap in and out for easily cleaning, and the activity tray can be detached easily using the two tabs at the front.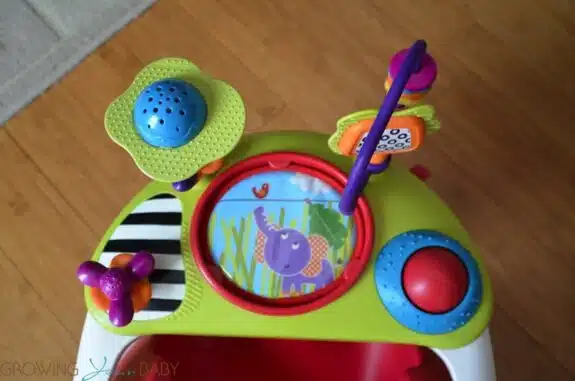 As your child grows the red insert can be removed to give them more room.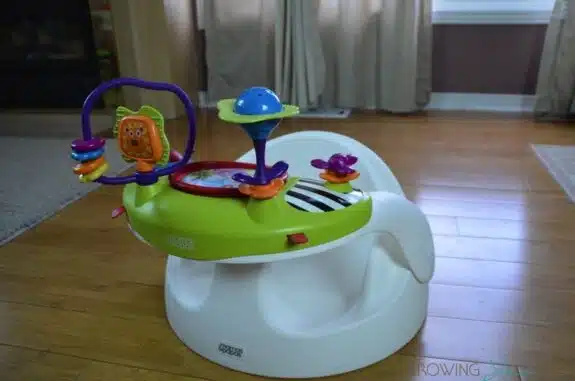 We love that the Baby Snug is versatile, and can grow with your baby.  Parents should be aware though that is only designed for use on the floor and should never be perched on a table or counter, placed in the bathtub or used in a vehicle.
To see the seat in action, please check out video below!
---