In what appeared to be a scene from a movie, a 22-year-old Malian man was filmed scaling a highrise in Paris to save a pre-schooler who was hanging from one of the balconies.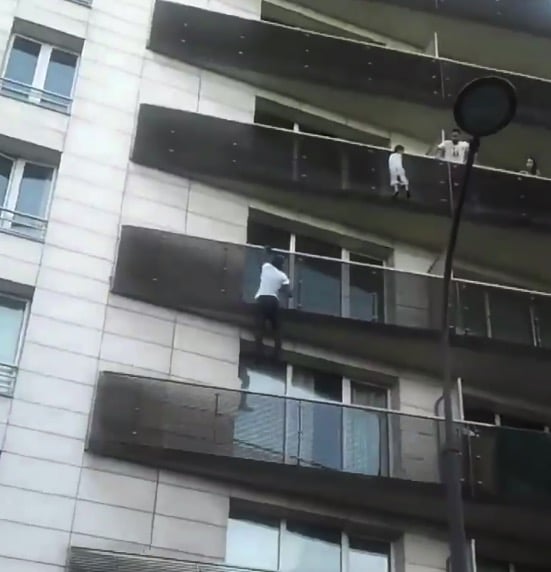 Mamoudou Gassama took just seconds to climb 4 stories to reach the child in a spectacular rescue that was captured on film and viewed millions of times.
Illegal immigrant #MamoudouGassama who climbed 4 storeys to save child hanging from balcony in Paris, granted honorary French citizenship https://t.co/FcG5OYfRy5 pic.twitter.com/PswWRoraRr

— RT (@RT_com) May 28, 2018
Once at the child's balcony, he single-handedly hauled the youngster to safety without a thought for his own life.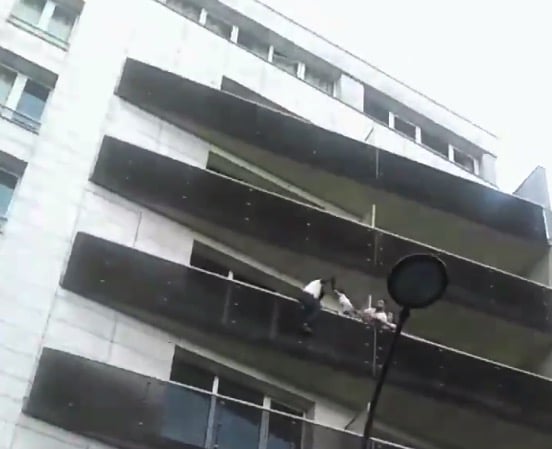 The incident took place at around 8:00 pm on Saturday in Paris.  When firefighters arrived at the scene they found their work had already been done.
"Luckily, there was someone who was physically fit and who had the courage to go and get the child," a fire service spokesman told AFP.
Paris mayor Anne Hidalgo praised the young migrant on Twitter for his "act of bravery".  She also personally phoned to "thank him warmly".
Je suis très heureuse pour #MamoudouGassama. Le Président de la République a pris une belle décision en faveur de ce héros qui a sauvé à Paris la vie d'un enfant. J'y vois un signal positif de ce que la France peut réserver en matière d'accueil et de volonté d'intégration. https://t.co/SuIvpHtsUU

— Anne Hidalgo (@Anne_Hidalgo) May 28, 2018
"He explained to me that he had arrived from Mali a few months ago dreaming of building his life here.
"I told him that his heroic act is an example to all citizens and that the city of Paris will obviously be very keen to support him in his efforts to settle in France," she added.
Today the young man was honored by French President Emmanuel Macron at the Elysee Palace.
Macron urged Gassama to put in his request for nationalization papers, promising he would be 'naturalized into the country'. The Paris fire service is also said to be offering him a job.
The Malian man told reporters he did the first thing that came to mind.
"I saw all these people shouting, and cars sounding their horns. I climbed up like that and, thank God, I saved the child," he said.
"I felt afraid when I saved the child… (when) we went into the living room, I started to shake, I could hardly stand up, I had to sit down," he added.
Authorities said the child's parents were not at home at the time.  The father was later held for questioning by police and was due in court later. The child's mother was not in the city at the time.