As many kids are headed back to school, twins Marion and Tabitha Broderick were enjoying an extra day off in New York City.  The little ladies were spotted out on Tuesday with their nanny heading to and from a birthday party!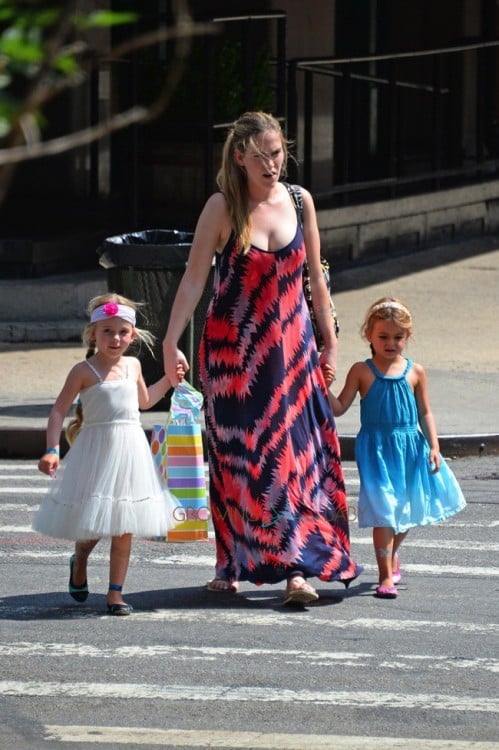 It must have been a quick run out the door because Marion's dress was on backwards as they headed to the party. We've all been there…
The gaffe was however, detected and fixed for the stroll home.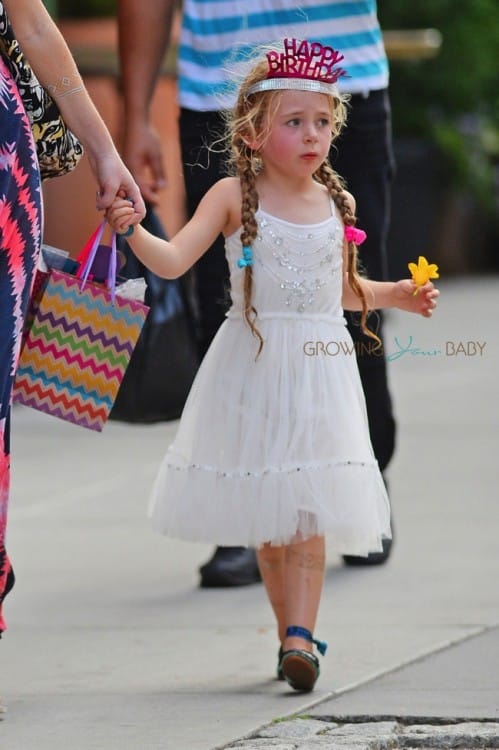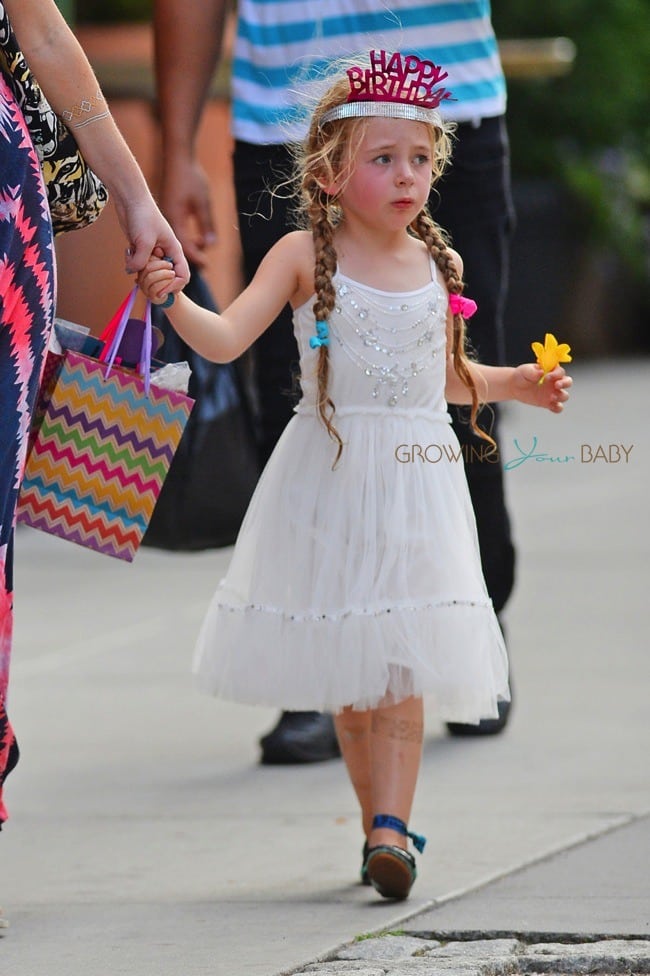 Both the girls were cute in their Summer dresses and sandals as they carried their loot bags home.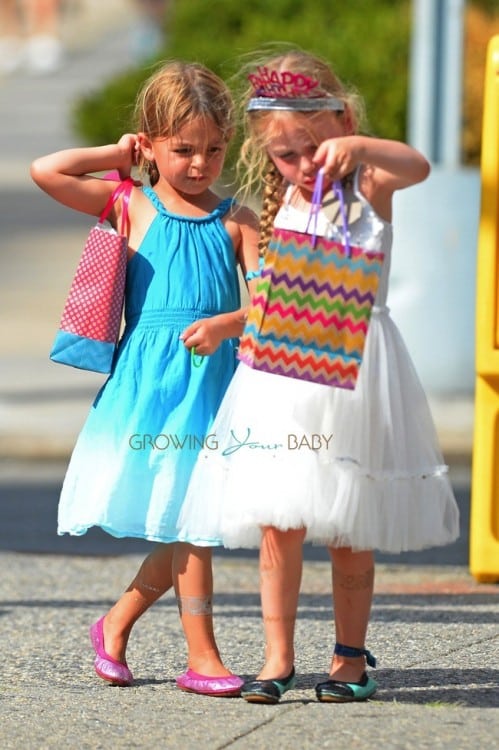 For years their mom, Sarah Jessica Parker, has insisted their 'style' themselves.  Recently she told the Houston Chronicle,
The girls are 5 and kind of have ideas about who they are. James Wilke certainly has ideas about who he is. So at a certain point, I let them express themselves as long as it's not inappropriate or they aren't freezing or boiling, I don't care.
We think her great style rubs off on them!
{PACIFIC COAST NEWS}
---
[ad]