Holy cuteness Batman! Marion & Tabitha Broderick are becoming two very stylish little ladies!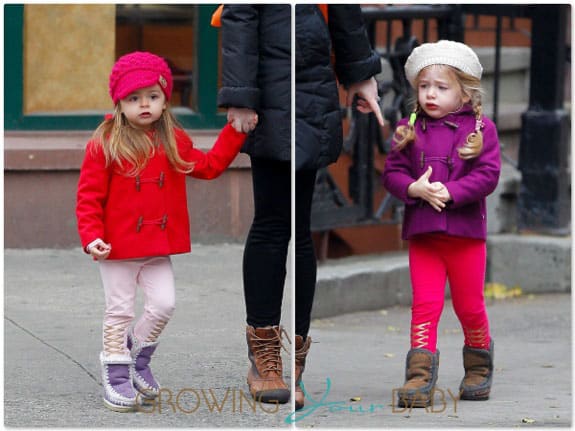 The girls were photographed out for a walk with their Nanny looking trendy in almost matching outfits.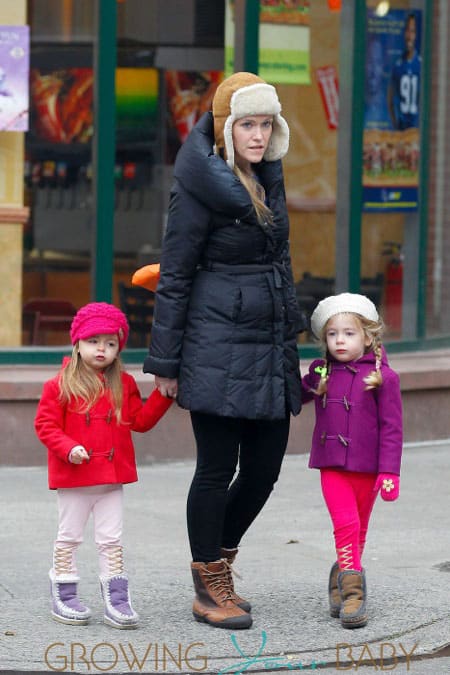 Marion wore many colors of the rainbow starting with a pink Appaman knitted cap, pale pink leggings and lavender Mou sheepskin Eskimo boots. Tabitha was chic in a cream beret, fuschia leggings and brown Mou Sheepskin Eskimo boots.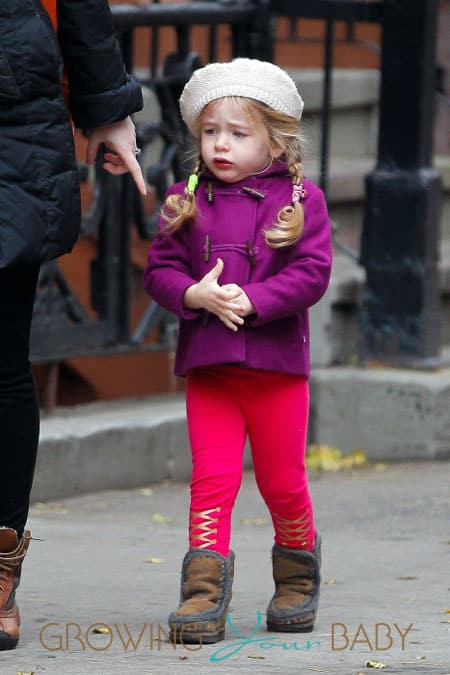 Continuing their matching theme, the girls wore red and purple duffle coats also by Appaman as they made their way through the city.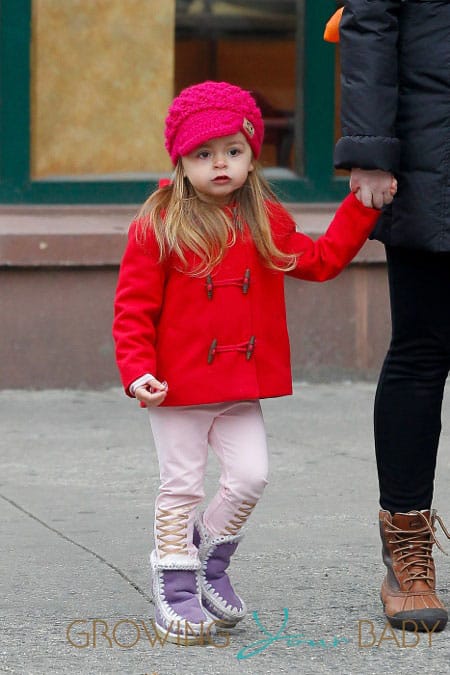 So. Darn. Cute. But would we expect anything less from Carrie Bradshaw's children?
{PACIFIC COAST NEWS}