A trip to the doctors on Tuesday was a family affair for Megan Fox and Brian Austin Green. The couple, who expect their second child in the new year, were joined by their son Noah while at a check up for the mom-to-be.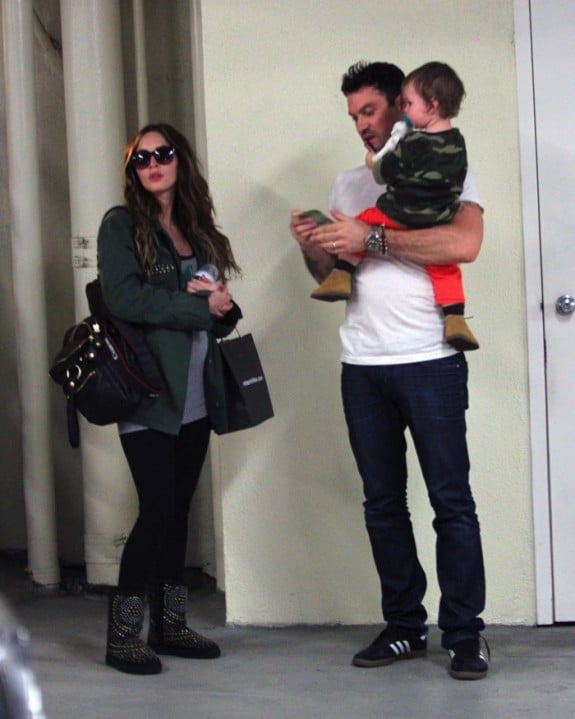 While dressed in a green army jacket, grey belly hugging sweater and a pair of yoga pants, the actress showed off her growing baby belly.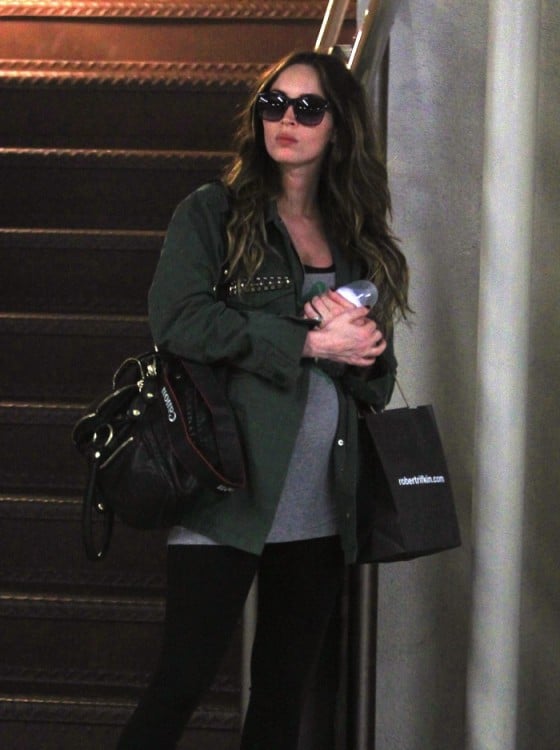 Seven months along, Megan recently told USMagazine that she was feeling "better now," after revealing that her pregnancy was "rough in the beginning!"
"I've had rough first trimesters," she told Us. "But once you get into the second, it's fine after that."
This time around she reveals, there is less time to worry about her changing body.
"I don't have time to think about it. I have a 1-year-old running around. And then when you're working like 16 hours a day, there's no time for you at all." She continued, "When I was home, I wasn't sleeping — I was trying to make time for the baby and spend time with him. So it was rough."
---
[ad]