To celebrate the end of his cancer treatments, Michael Douglas was photographed taking his wife Catherine Zeta-Jones and youngest kids Dylan (left) 10, and Carys (right), 7, to Epcot Center in Lake Buena Vista, Florida.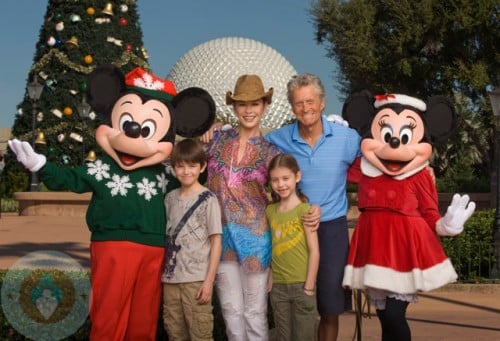 The actor finished his radiation and chemotherapy last month and doctors told him that he has a 70 to 80 percent chance to make a full recovery.
Kirk Douglas, Michael's dad told Britain's Sky News he spoke to his son Tuesday and "he's very good."
"He's much stronger now. He's eating and he's feisty."
We wish the Douglas' the best.  Michael's a fighter and we hope that he beats the cancer.
Related Articles:
{SPLASH}
---
[ad]