Pregnancy is meant to be a magical time, where the only decisions should be what color to paint the nursery, and picking out a name for our new son or daughter. However, one Minnesota mom is facing the fight of her life after being diagnosed with breast cancer in the midst of her pregnancy.
Thirty-two year-old newlywed Athena Krueger had everything planned. After establishing her successful software sales career, the newly married couple had purchased a home together in the town of Oak Grove, Minnesota. The next big project on their list was to start a family. Krueger wanted more than anything to become a mom, and had begun taking steps to do so, saying, "We literally planned what month we wanted to get pregnant and everything, and it all was going perfect and life just throws something at you."
Her harrowing ordeal began last autumn when Krueger went running and felt a sharp pain in her chest. Wasting no time, she immediately went to see her doctor. "They came back and said, you are pregnant and that is why you having pain in your chest, it's all due to pregnancy," said Krueger. After being given the joyous news of her pregnancy, Athena and her husband Ben began planning for their newest addition. However, the pain within Krueger's chest only grew worse. After finding a lump in her breast, Krueger began to think the pain wasn't from pregnancy, after all.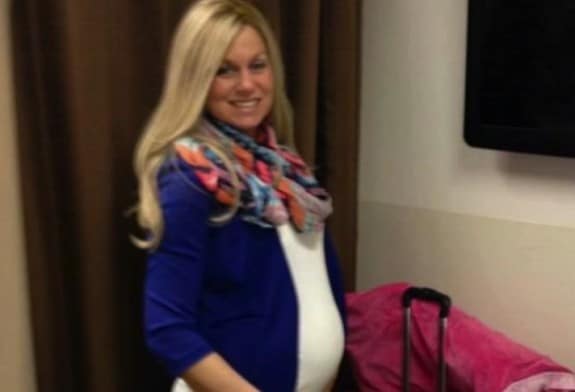 After seeing multiple doctors and being told that her pain might be associated with a swelling milk duct, which can happen during the early stages of pregnancy, Krueger wouldn't settle for that answer. She sought out more testing, and her worst fears were confirmed in the midst of last year's holiday season. Krueger said, "Right after Christmas we found out it was cancer. I can't even explain what it feels like to hear those words." Diagnosed with Stage 2 invasive ductile carcinoma, Krueger is among the few women that are afflicted with gestational breast cancer. Doctors have told her that such a cancer is becoming more frequent as women put off pregnancy until their later years.
According to the American Cancer Society, breast cancer is found in 1 of every 3,000 pregnant women, and is the most common type of cancer found during pregnancy, within the first year of delivery, or while breastfeeding. Krueger speaks of her medical situation, saying, "Let's be honest, pregnancy and cancer don't mix. You have high estrogen spikes which fuels the cancer while you are pregnant. I think the cancer was just having a heyday in my body while I was pregnant and it got super charged and a little drug resistant."
At 15 weeks pregnant, Krueger began her first round of chemotherapy, and gave birth to her daughter at 32 weeks pregnant.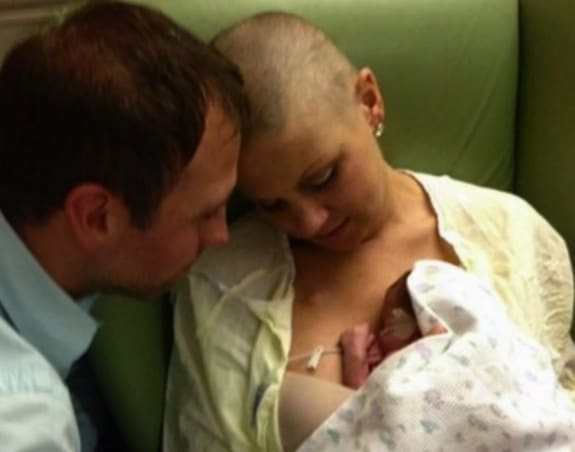 Krueger recalls those first precious moments, "I felt that immediate bond, felt we were so connected because of what we have been through and I just know she is here for a reason and going to make ripples and wonders in this world."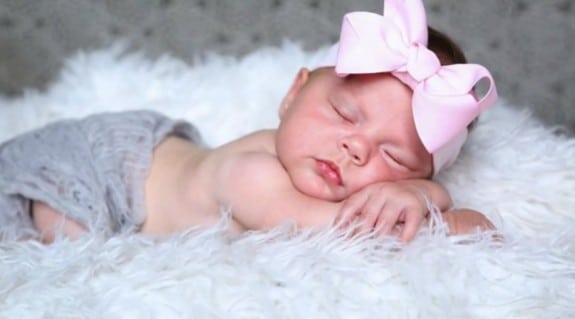 These days, Amari, whose name means "miracle from God," is a happy and healthy six month-old. Recently Krueger decided to try a month-long alternative therapy in Reno, Nevada after her doctors back home in Minnesota gave her the news that her cancer is Stage 4 and chemotherapy-resistant. She says that her cancer "has boggled the doctors."
The treatment Krueger is persuing in Nevada is called Insulin Potentiated Therapy, and is given with insulin, requiring only 10% of a regular chemotherapy dose. While the treatment is not approved by the FDA, and is not covered by insurance, Krueger says that it has shown results, and is her best hope at the moment. She believes that her cancer has given her a lot of blessings, because she no longer stresses about daily troubles, and instead cherishes every moment with her daughter.
Krueger hopes that other women who want a family can learn from her experience and be aware. She is currently documenting her journey on a blog. The family has adopted a new way of doing things, making certain to greet each new day for what it truly is – a miracle. Krueger says, "I fully trust everything will be fine, regardless what the outcome is. The best thing is to take bad situations and turn them into good."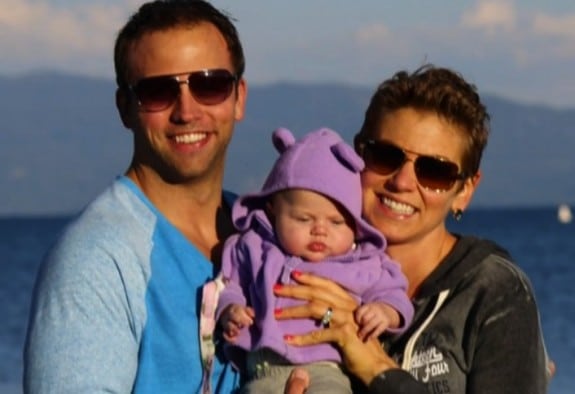 ---
[ad]