An 8-story building collapse in the Bangladesh city of Dhaka brought tragic news for many last week but for one woman, it also brought the news of a baby. Trapped under the rubble, the expectant mom gave birth to a baby boy and was rescued six hours later.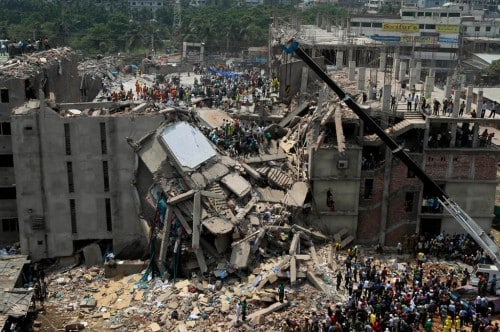 When a garment factory in Dhaka collapsed on 24th April, at least 340 people were killed and buried in the tangle of concrete pillars. But luckily rescuers were able to find one woman and her newborn among the debris.
"The lady who gave birth to a baby boy was rescued on Wednesday after six hours," said Didar Hossain a rescuer. "She gave birth while inside the building. She was about 26 or 27 years old. When we found her, she said, 'Please save my baby first'."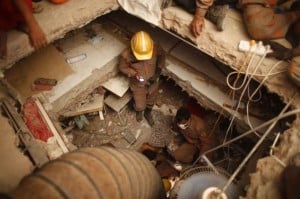 Hossain said that the woman suffered no serious injuries. She was taken to her family home where she was reunited with her relatives. What was miraculous was that the new mom and her baby were safely out having been stuck in the rubble for more than six hours.
"The baby was crying," he added. "The umbilical cord was still there. After bringing them out, we placed the baby in a cloth. There were other women around who took the responsibility to cut the umbilical cord."
The woman and the newborn were not the only ones who made it from the disastrous collapse alive.
A group of 40 people were also found buried under the rubble but safe after they were pulled from a half collapsed room. They had survived for more than 72 hours trapped in temperatures of 95 degree F (35 degree C) without food or water.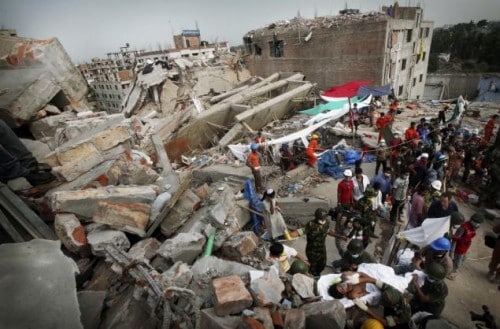 "They were not injured much but of course they had become very weak," said one rescuer. "By 3.30am we had managed to bring all of them out. Most of them said that they didn't need to be sent to hospital."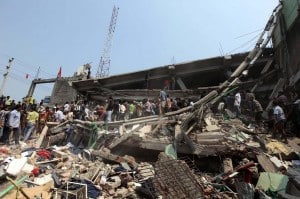 According to officials the Rana Raza garment factory was built on wobbly ground and on Wednesday the workers were sent to work despite warnings about the safety of the structure.
Angry protests have erupted after the collapse, with police trying to control the mob using tear gas, water cannons etc.
"Everyone involved, including the designer, engineer, and builders, will be arrested for putting up this defective building," said Shamsul Hoque Tuku, junior internal affairs minister.
In Bangladesh 3.6 million people are garment workers – most of whom are women earning as little as $38 a month. The country is the second largest garment exporter in the world.
---
[ad]