A Chicago mom lived her worst nightmare earlier this week when she was forced to leave her 10 month old baby on the train after her 3-year-old bolted.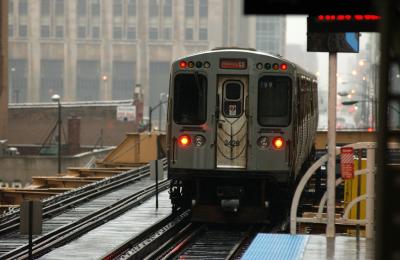 The woman's 3-year-old bolted out the open doors and she went after him, then turned around to see the doors close and the train take off north towards.
She then immediately called police who called ahead, met the train and recovered the baby, who was unhurt.
Another passenger, who was waiting at the station, said conductors held up the train until police arrived.
"They went on board and brought the baby off in a stroller. The baby was awake and alert, just looking around, nice and peaceful," he said.

He said he initially feared the baby, which was in a stroller with "Pampers and other supplies" had been abandoned and said he was glad everything turned out OK.
The baby was handed over to the mother and she went home.
Everyone in the situation should be commended for their quick thinking.

Even though this mom made the right choice running after her toddler, no one ever wants to be put in the predicament of having to choose. Disaster was bound to happen either way.
Related Articles:
SOURCE
---
[ad]