Holy Hannah! Life is about to get a little crazier for a Melbourne mom. The 48-year-old woman, who already has 10 children at home, is due to give birth any day to quintuplets.
In what could almost be unbelievable, the mom-to-be conceived the five babies naturally!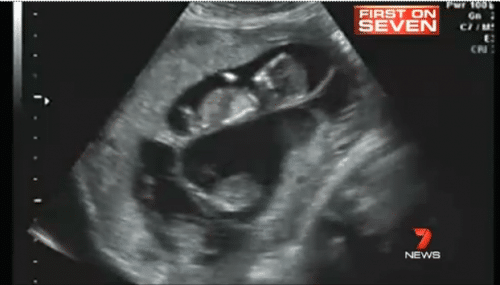 Doctors pin the chances of conceiving quintuplets naturally about one in 55 million, possibly higher for a woman over the age of 45.
"Fertility naturally declines and to conceive spontaneously after the age of 45 is particularly uncommon and to have a multiple pregnancy after the age of 45 is particularly uncommon," Obstetrician Dr Len Kilman told the Seven Network.
The mom, who does not want to be identified, is in her 29th week of pregnancy and is expected to give birth at the Monash Medical Centre.
A team of more than 30 are expected to be assembled when the time comes to deliver the five babies.
Margaret Pitts, a mom of 12 children, predicts a very busy road ahead for the quintuplets' mum.
"Good luck to her, I wouldn't like to have five, twins was bad enough," she said.
Margaret, who has three sets of twins, told Seven News the financial cost of raising the children will be overwhelming. Just for diapers the estimated annual cost will top $5,500 for five babies.
At mealtime, Margaret says the quintuplets' mom may require a few extra helping hands.
"There's always ways you do it with twins, but I don't know with five," Margaret said. "I'm not sure how you'd do that…you'd have to have a couple of extra hands all the time."
When they arrive the babies will be the first set of quintuplets born in Victoria in three decades.
---
[ad]