A very pregnant Emma Roberts was photographed out shopping in Los Angeles on November 19th, 2020.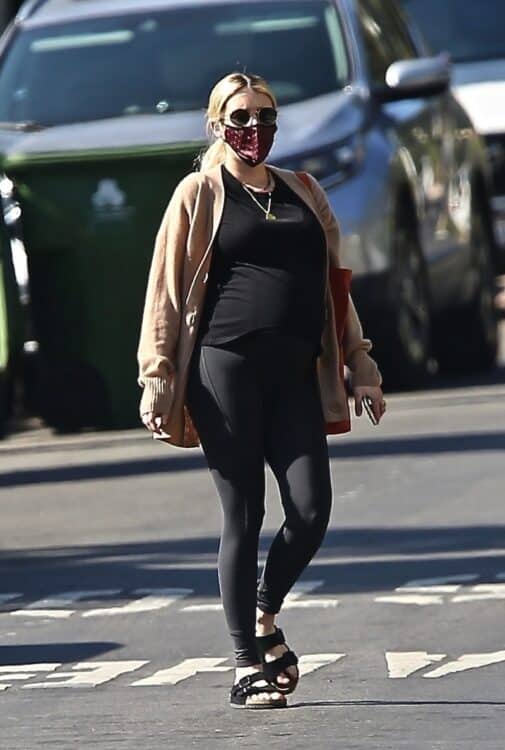 The actress was comfortable in black tights, a wool cardigan, and Birkenstock shoes.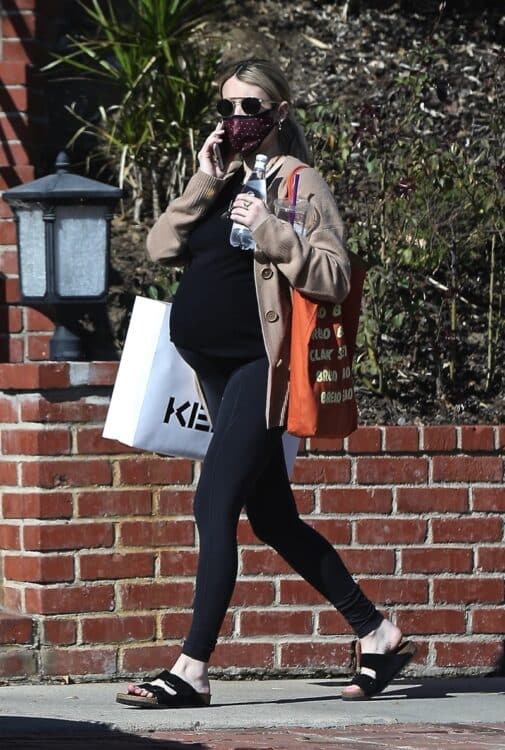 Last week the actress revealed she would be Cosmopolitan's 1st pregnant cover.
When asked how her pregnancy was going she revealed, "I am hungry and tired. Food and sleep do not abide by the normal laws when you're pregnant. But I'm healthy, which is the thing I'm most grateful for. To see my body change inside and out so drastically has been a wild experience. Surprising and beautiful. Then again, some days I feel like I'm being hijacked by something."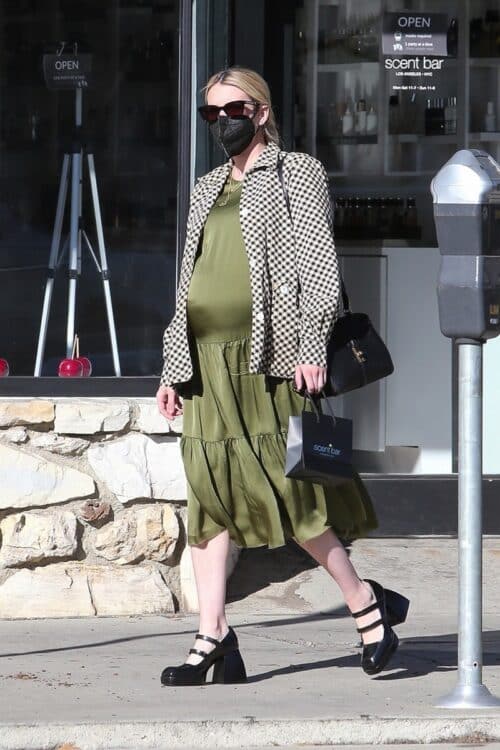 A couple of years ago Emma was diagnosed with endometriosis. At that time it was recommended she freeze her eggs in order to improve her chances of conceiving down the road. When she found out she was pregnant she was still concerned she wasn't out of the woods.
"I didn't want to get my hopes up. Things can go wrong when you're pregnant. That's something you don't see on Instagram. So I kept it to myself, my family, and my partner, not wanting to make grand plans if it wasn't going to work out. This pregnancy made me realize that the only plan you can have is that there is no plan."
With just a couple of weeks to go before she meets her baby boy, Emma is excited for what the future brings.
"Even just putting his nursery together, that's the first environment he's going to be in. Sometimes I think about seeing him in the morning and how I want to say good morning to him and how I want to put him to bed at night, all those things that end up creating your sense of safety. Sometimes it's scary, though, because I'm responsible for this child's world and memories, and I want to make it all wonderful."
{BACKGRID}