Do you remember the first time you put your baby in their crib and you though, they almost disappeared in it because it was so big?  Moodelli has created a clever crib that helps ease the transition.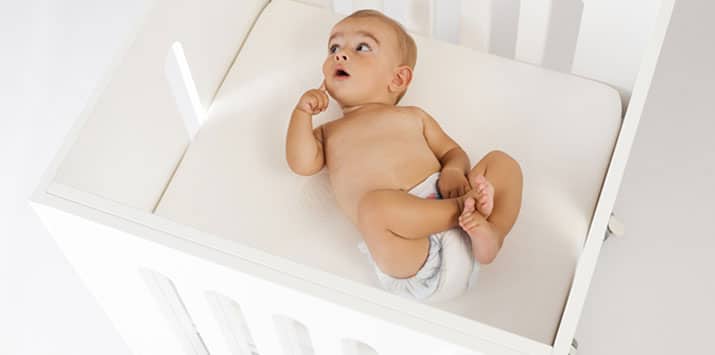 For babies birth to 3 months the Baby Box can be condensed to a 27.1″ x 25.60″ crib to provide the security of a smaller space. As you child grows and becomes more comfortable with their bed the Baby Box can be extended to 38.42″ and then again to almost 46″ when they are a year old.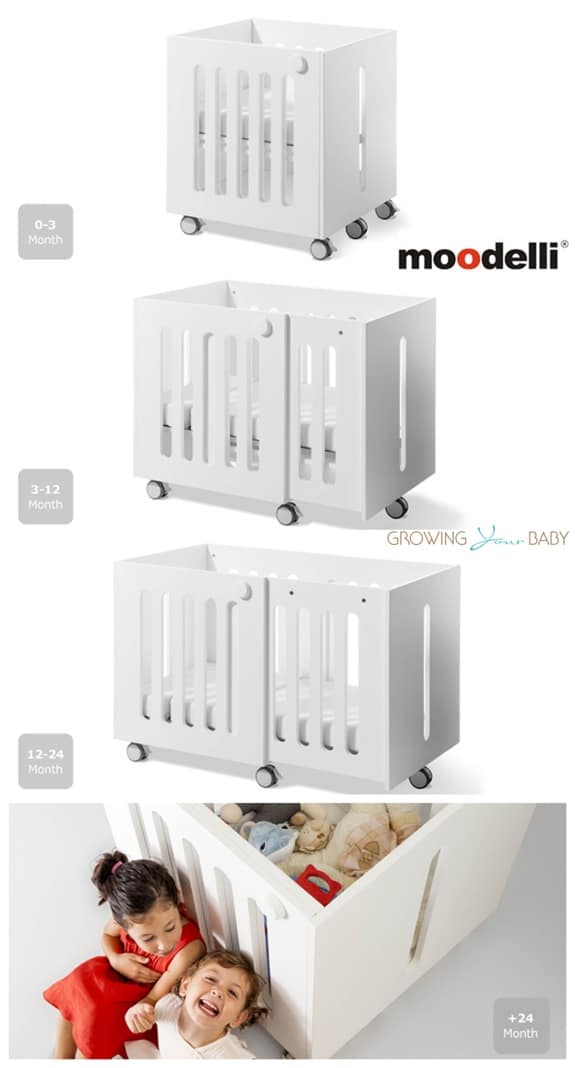 Once your little one has grown out of their crib you can shrink it back to the beginning dimensions, place the bed support at it's lowest setting and throw your kid's toys in it!
The crib is adjustable to 3 heights, it comes with the modular mattresses  and has 5 wheels with brakes.
In addition to their crib, Moodelli also offers a simple, but functional change table to round out your nursery.  This compact dresser has 3 front drawers and 2 side drawers, telescopic Metal Guides and 4 wheels with brakes.  It is 19″ W x 31″ L x 38.58″ H so if you only have room for a couple pieces, these would be perfect.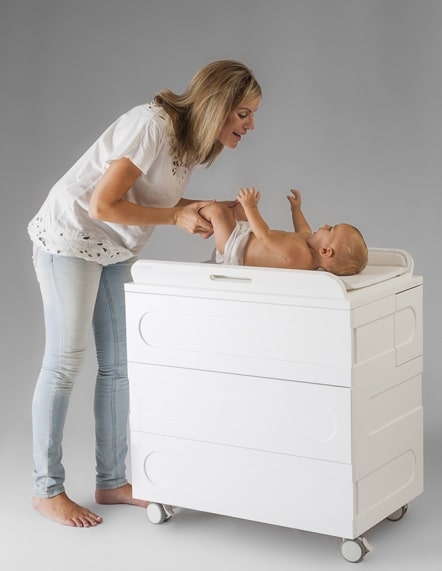 To see more of their collection please visit Moodelli.com
---
---