Exciting news for parents, who are looking for modern, unique furniture for their kids! Micuna SL., the market leader in Spain and one of Europe's top manufacturers of children's furniture and accessories has announced they will launch in the United States at the end of this year. Micuna will make its debut with signature products including its OVO High Chair, Smart Fresh Bassinet, and two crib offerings: their Life Crib Collection and Harmony Evolutionary Crib.
With more than 40 years of industry experience, Micuna is renowned for the production of high-quality, eye-catching products that ensure the comfort and safety of a baby. As pioneers beginning with the introduction of wooden cribs in the market, Micuna has set trends within the children's furniture sector since the company's inception. Micuna products are handcrafted from their state-of-the-art, 35,000-square-foot factory located in Valencia, Spain.
One of the first Spanish companies to comply with stringent European quality and safety standards, Micuna is quality control certified by AIDIMA (Technological Institute of Furniture, wood, packaging and related). With a conscious commitment to the environment, Micuna also was the first baby furniture manufacturer in the world to achieve the ISO 14001 environmental certification. All Micuna products are made with wood obtained from sustainable forests and their coating process is performed with water paint.
"We are excited to be partnering with Babyhome to bring the Micuna brand to U.S. consumers," said Marcos Garcia Martin, CEO Micuna USA. "This allows us to distribute across the Atlantic to showcase our special collections currently found in more than 35 countries worldwide. Our research has shown that there is a niche in the juvenile furniture market for high-quality, handcrafted and safety-compliant furniture. We look forward to providing U.S. parents with stylish, durable and eco-friendly new choices, delivered with a unique international design."
The Micuna U.S. collection will include:
Micuna's award-winning posh and stylish high chair combines comfort and safety with elegant design. OVO is made with solid
beechwood that comes from sustainably managed forests. This striking chair is incredibly practical too; it evolves so that it can be used until a child is six years of age.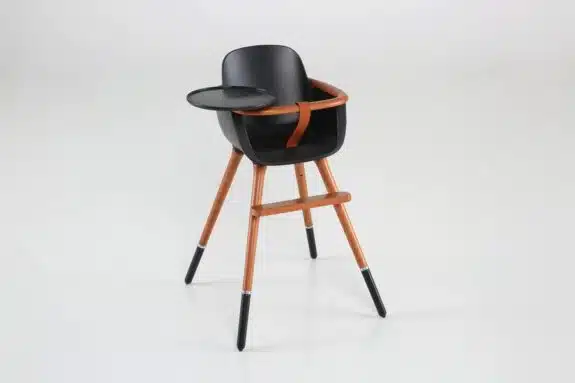 Available in Natural with White.
Optional seat covers available in White, Red, Blue, Beige and White.
Expected to retail for $497 (including seat cushion, $448 without seat cushion).
Perfect for a baby's early development and a striking addition to any modern nursery, this mobile bassinet can be near a parent for peace of mind. The Smart bassinet's main characteristic is its completely transparent and breathable fabric which allows parents to see babies all of the time without having to get out of bed. The stylish oval shape is comfortably padded to envelop babies and to make them feel safe and secure. The bassinet's six wheels allow for it to be easily moved from one room to another.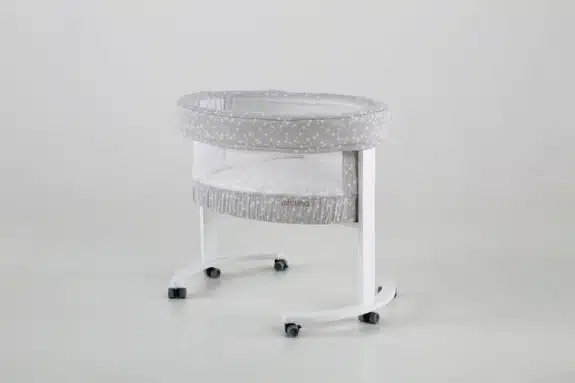 Available in choice of structures including: Metallic Grey, White and Natural Beechwood.
Fabric bassinet available in White, Grey and Beige.
Expected to retail for $447
A crib with endless combinations and constructions, the Life crib is designed for parents looking for something original and different that will make baby's environment a special place. Parents will have fun designing their own customizable easy to assemble crib with a range of bar shades and crib bases. Made from solid beechwood and eco-MDF.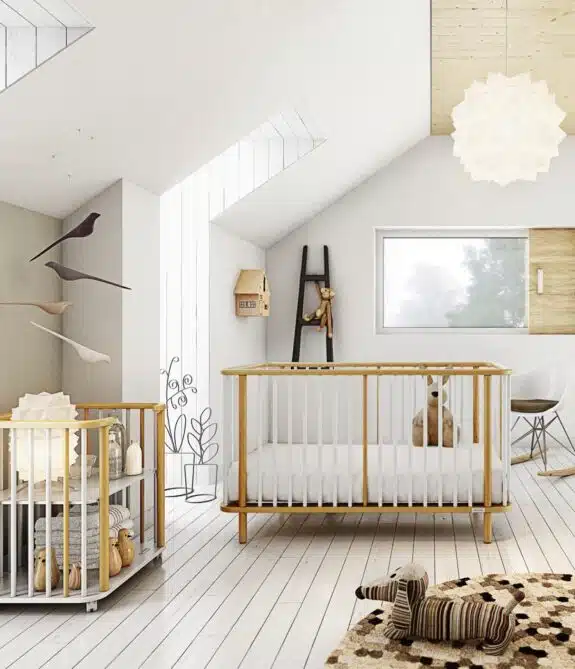 Available in Provenza, Life Kenya, Life Tabarca, Life Brooklyn (White, Natural or Grey poles) or parents can choose among 15 colors.
Expected to retail for $985
The innovative Harmony Single Crib offers the perfect solution that links practicality and space saving. Characterized by its originality and sharp modern design, this crib is for those seeking baby products with exceptional features, quality and most importantly, safety. The HARMONY crib can easily evolve from crib-to-twin size bed as a child grows with the use of an optional kit for conversion to bed. Made from solid beechwood and eco-MDF.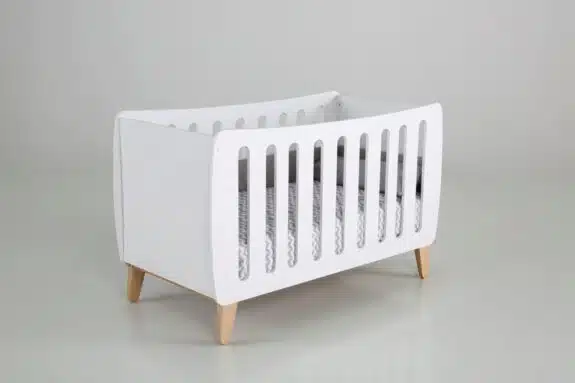 Available in Solid White and White/Grey Stripes
Expected to retail for $849
Look for Micuna products to be available at retailers nationwide beginning late December 2015/early January 2016. ALSO look for us to have a preview from the ABC Kids show in Las Vegas this weekend!
---