Banner Good Samaritan Medical Center has been quite a popular hospital for mega multiples lately.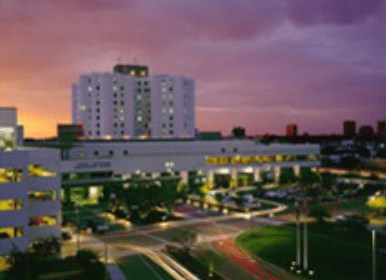 The baby boom started with the Masche Sextuplets on June 11, continued on with the Wilkinson Quintuplets and now a set of quadruplets boys born yesterday.
The timing has been perfect with the entering set of multiples waiting for their predecessors to leave before making their arrival.
Rachelle Wilkinson delivered her quints just days after the Masches were safe at home and the new set of quads arrived as almost all of the quints are home. One still remains at Banner Medical Center, four are home with their parents now.
The quadruplets mom, Kelly Malone, managed to carry the babies to 34 weeks gestation.
On arrival they weighed:
Baby A 4lbs 90z @10:01 APGAR 6/7
Baby B 4lbs 4.50z @10:02 APGAR 9/9
Baby C 4lbs 110z @10:03 APGAR 6/8

Baby D 3lbs 15.8oz @ 10:04 APGAR 9/9
All of the babies are doing well with A&D breathing with some assistance from C-PAP. They have not been named yet.
Kelly was in good hands during her pregnancy, her husband, Dr. Thomas Malone is an OBGYN in Columbus, GA.
Banner Good Samaritan Medical Center must be a great facility for high order multiples because both the Wilkinson's and Malones travelled there from out of state to deliver their babies.
Related Articles: