Sweet! Naomi Watts was photographed spending some time with her youngest son Sammy in New York City on Tuesday.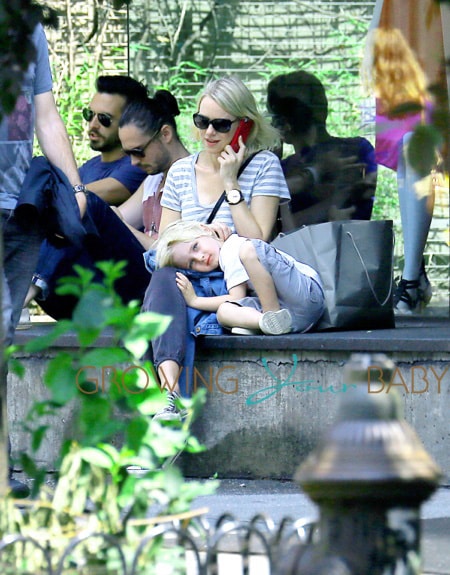 The pair spend the morning together running errands in SoHo before enjoying a little cuddle while the actress took a phone call.
The pre-schooler walked most of the way but needed a bit of help closer to the end of the day.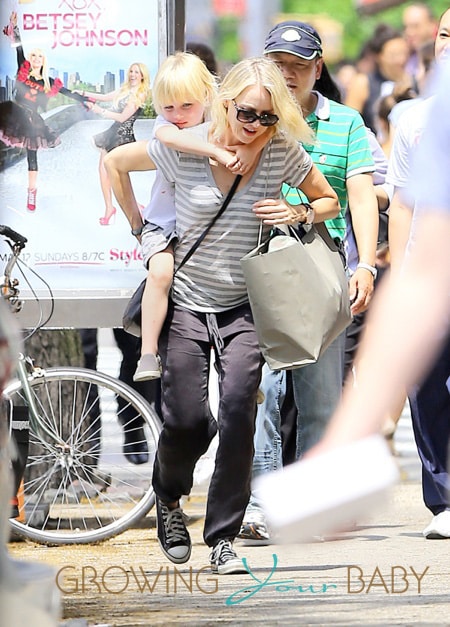 Naomi and her husband Liev Schreiber call New York City home for most of the year but transferred to Los Angeles at the beginning of the year while they each worked on a few projects.
Combined the pair has 6 movies in post-production and Liev is working on a TV Drama called Ray Donovan.
In January when Naomi was asked when production would start on 'Queen of the Desert' she mentioned the boys were her priority right now.
"It's still a way's off. Hopefully, it will happen. I just can't travel again right now because I did a lot of traveling last year. It's been a big year and it's time for me to be home with the kids."
From the photos, it appears Sam likes that arrangement.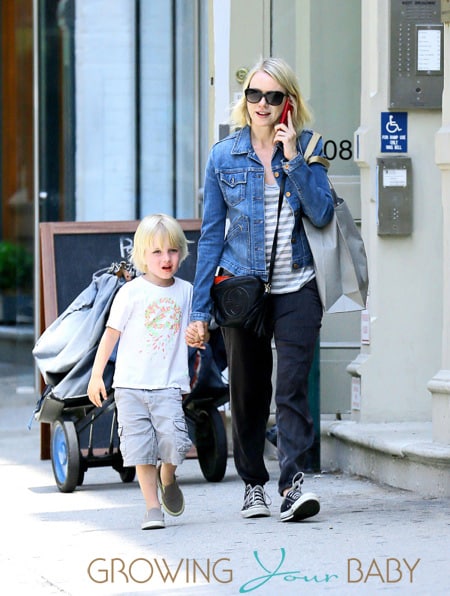 {SPLASH}
---