Before we can effectively deal with the increasing weight of children today, we must first understand the reasons and barriers behind it. A new study, published in the journal Childhood Obesity, may contain a piece of the puzzle.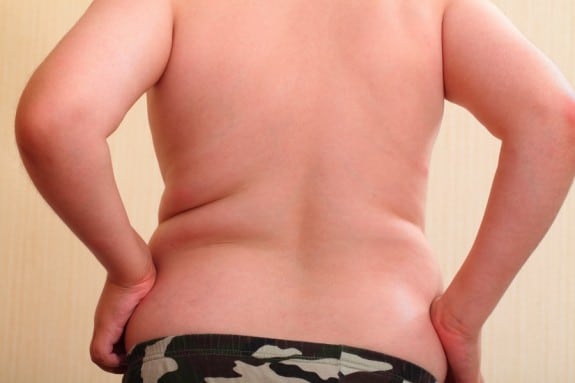 According to researchers from New York University School Medicine's NYU Langone Medical Center in New York City, Georgia Southern University in Statesboro, and Fudan University in Shanghai, China, the majority of parents with overweight children actually believe their child is "the right weight." In fact, data from physical examinations of children aged 2 to 5 years old in the United States between 1988-1984 and 2007-2012 (each group containing more than 3,000 children) showed that, respectively, 97% and 95% of parents of overweight boys considered their child to be about the right weight. And for overweight girls, 88% and 93% of parents thought their child was the right weight.
"The results are consistent with past studies in which a considerably high number of parents incorrectly perceived their overweight/obese preschool child as being 'just about the right weight,'" Dr. Dustin Duncan, lead author of the study and an assistant professor in the Department of Population Health at NYU Langone and Affiliated Faculty Member at NYU's Global Institute of Public Health, told Medical News Today.
But what the authors found most concerning was that more children were considered to be overweight in the 2007-2012 study group than those in the 1988-1994 group, and yet the parental perception of the children's weight "remained relatively unchanged." And, in low income and African-American groups, the misperception of weight was stronger than for parents from other groups.
"This was especially concerning because African-American and low-income children in the U.S. have the highest rates of obesity," Dr. Duncan said.
Part of the problem with overweight children may be the result of parents comparing their children to other children rather than factual data.
"Research examining social comparison theory suggests that individuals evaluate themselves in relation to others, rather than against an absolute scale," Duncan said.
And because accurate perception of a child's weight is so important when it comes to taking action to help a child maintain a healthy weight, it becomes crucial that any possible communication barriers between the medical community and parents be obliterated and effectively dealt with.
"We need effective strategies to encourage clinician discussions with parents about appropriate weight for their child," Dr. Jian Zhang, senior author of the study and an associate professor of epidemiology at Georgia Southern University, told Medical News Today. "This will be critical for childhood weight management and obesity prevention."
Related Articles:
---
[ad]