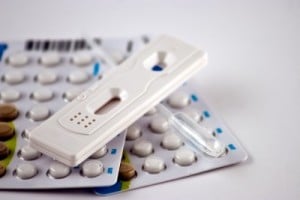 Last month, the Institute of Medicine had made recommendations regarding birth control costs for women. They proposed that all costs related to birth control be covered by health insurance companies, relieving women of co-pay costs. This recommendation has now become a regulation after a near-unanimous vote.
Other services will also join the contraception without co-pay regulation. Services like well-woman physicals, HPV screening, domestic violence counseling and HIV services.
The overall goal is to help women protect themselves from an unplanned pregnancy – a situation that can increase the chance of unhealthy behaviors during pregnancy, according to the IOM. This, of course, leads to health complications for the infant and sometimes even miscarriage.
What's more, by being able to space pregnancies apart, women will be able to better avoid health conditions that can occur by having children too close together. Prematurity, low birth weight and even autism can result in having children that are less than 18 months apart.
Kathleen Sebelius, Health and Human Services secretary said about the new guidelines, "These historic guidelines are based on science and existing [medical] literature and will help ensure women get the preventative health benefits they need."
New requirements will take effect on January 1, 2013 – in most cases. Some insurance plans may be able to receive an exempt "grandfather" clause for a short period of time. Pressure from members, however, may pressure these companies into covering eventually, however.
Health insurance companies will also be allowed some freedom in what they will cover. While they will be regulated to cover birth control approved by the FDA, the health insurance companies can opt to charge for brand-name contraceptives if a generic is safe and available.
Related Articles:
---
[ad]