It seems we hear all too many stories of abandoned babies all over the world; today, we have yet another one to share – one where the young mother delivered the baby and then left it in the toilet to return to her classes.
Thankfully, this one does have a happy ending.
Authorities in China believe that the mother may have wanted to try and hide her pregnancy altogether, and that, when she went into labor, she simply left the baby in the toilet. Because the plumbing didn't have a water-filled U-bend, the infant became lodged in the 20-centimeter-wide pipes a short way down. Her cries alerted fellow students, who then notified firemen of the trapped child.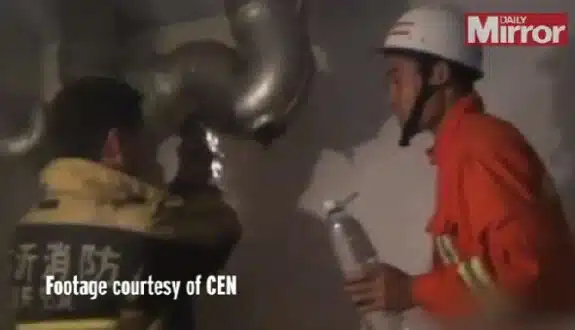 Firemen rushed to the student dormitory in the city of Linyi in eastern China's Shandong Province where they were amazed to find that, despite the child being wedged in the pipes, was still alive and crying.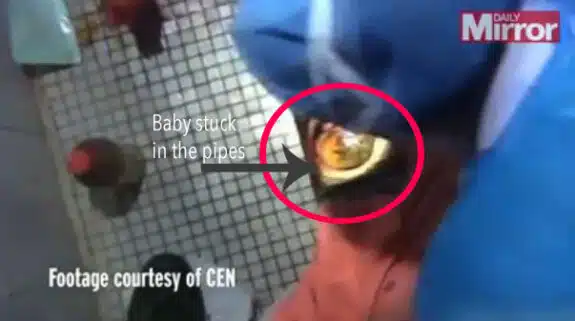 The race against time to get her out safely began.
"It was impossible to get the baby out from above," Fire Brigade spokesman Tao Fang told Mirror UK. "She had fallen into the toilet and gone down the pipes where she had got stuck between the third and fourth floors. We used an angle grinder to break open the pipeline on the third floor and we could then push the child up to colleagues on the fourth floor where she was handed to medics who were waiting to take her to the hospital."
As firefighters fought to save the little girl, police tracked down the mother, who was a student living in the building. She was also taken to the hospital and will soon be questioned to determine what charges she may face for abandoning the baby and leaving it in such a life-threatening circumstance.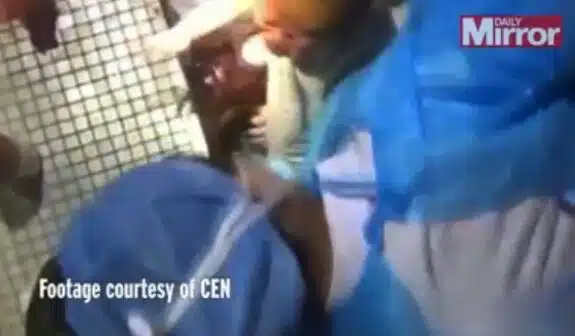 Though we hear stories like this often here at Growing Your Baby, this particular one seems to be causing a bit of a debate on Chinese social media sites. Many are lamenting the lack of decent values and morals among the country's youth, and most are shocked by the way the mother had simply abandoned the baby in a toilet.
One user on China's popular social media site, Weibo, WangLo34, said, "I find the image of a young woman giving birth on the toilet, cleaning herself up, and then going back to her room to carry on studying a particularly worrying one and a sign of the sort of throwaway society we live in nowadays."
How can China – as well as other countries, including the United States – reduce the number of situations like this, where babies are abandoned and often left for dead?
We'd love to hear your thoughts.
Related Articles: