Women wait to have children for a number of reasons—not finding the right person, wanting to gain a foothold in their chosen career path, just plain out not being ready—but an NHS expert is warning women not to wait too long, saying that such delays are creating a "fertility time bomb."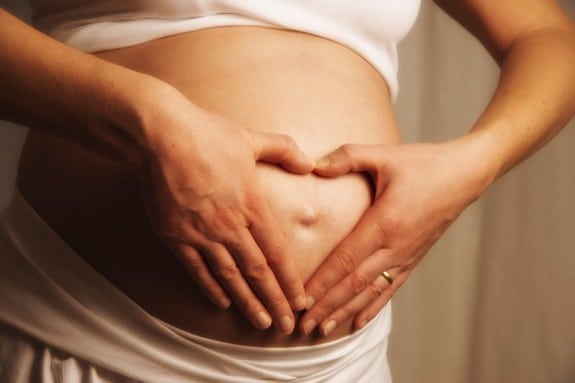 "I have witnessed all too often the shock and agony on the faces of women who realize they have left it too late to start a family," Professor Geeta Nargund, a consultant gynecologist and one of Britain's top fertility specialists, said in a letter to Education Secretary Nicky Morgan that requested teens be taught the importance of not waiting too long to conceive. "For so many, this news comes as a genuine surprise and the sense of devastation and regret can be overwhelming. And so often, the cry will be, 'Why did no one warn me about this?'"
According to Nargund, fertility issues have placed "a costly and largely unnecessary burden on the NHS." And the cost "looks set to only increase." Currently, hundreds of millions of dollars are already being spent on IVF by the NHS. Much of this could be prevented, Nargund says, if teens were simply taught the importance of conceiving before the age of 30, if they should wish to have a family.
"Information is power, and the best way to empower people is to take control of their fertility is through education," she said in her letter. "Ideally, if a woman is ready for a child, she should start trying by the time she is 30. She should consider having a child early because, as a woman gets older, her fertility declines sharply."
According to Daily Mail, who viewed Nargund's letter, the professor also said that, if a woman were to start trying early enough, they would have the time needed to diagnose any problems before it became too late to take any sort of action.
"You need to be trying by 30 because, if there is a problem and you need surgery, hormones, or IVF, then you've got five years to sort it out," Professor Allan Pacey, outgoing chair of the British Fertility Society, and endorser of Nargund's statement. "If a woman starts trying at 35, doctors have got to sort it out when she is already on a slippery fertility slope."
Egg quality and quantity are generally the issues, Nargund says. This is especially true for women in their late 30s and early 40s. IVF is usually necessary in these cases, but other factors may also contribute to fertility problems, including poor blood supply to the ovaries or uterus. Success rate is one live birth per four cycles (not necessarily for each women, but for the population in general) in younger women, but the rates drop dramatically with age, down to just one birth in eight cycles in women aged 40 to 42 that are using their own eggs.
"On average, more treatment cycles are required for a successful pregnancy," Nargund said. "So educating people about fertility is very important for the public purse because it will help us to get more babies within the same NHS budget."
Related Articles:
---
[ad]