While Nintendo's popular DS is a hot item with kids 4 and up, the company is warning  that their new 3D version shouldn't be played by those who are under the age of 6.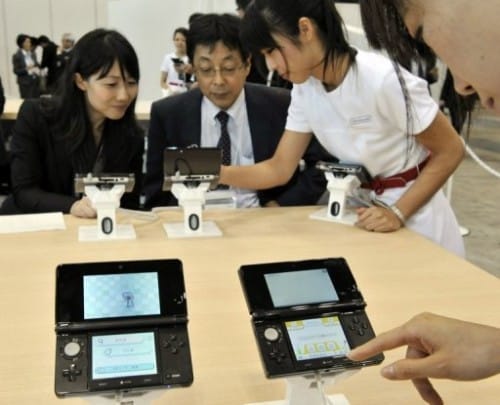 "we will offer 2Ds alone to children aged six and younger as continuing to watch 3D images for a long time could negatively affect the development of their eyes,"  Nintendo said in a note  posted on its website.
The handheld, which can show 3-D images without using special glasses, is Nintendo's biggest portable product debut since the 2004 release of the touch-screen DS player. The device will be available for sale in Japan from Feb. 26 and in the U.S. and Europe the following month.
According to the AFP, the gaming gadget features the trademark DS dual screens, with the upper screen providing 3D images and the other controlled by touch with a stylus.
The illusion of depth can be increased or decreased so that games can be played in both 2D and 3D.
Nintendo has also noted that users should take a break every 30 minutes when playing games in 3-D format or stop playing immediately if they feel ill.
Related Articles:
---
[ad]