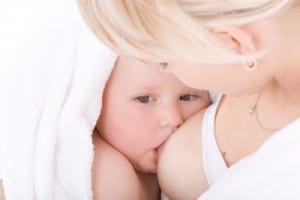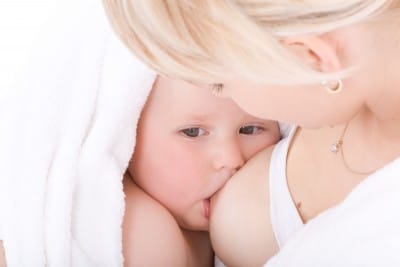 We all know that breastfeeding is good for babies, but did you know that mothers also receive health benefits from choosing to breastfeed? A new study found that mothers who choose not to breastfeed are twice as likely to develop diabetes in their lifetime. That may be reason enough to skip the bottle.
A study of 2,233 women aged 40 to 78 was led by Dr Eleanor Schwarz, from the University of Pittsburgh. Schwarz found that the women who did not breastfeed were nearly twice as likely to develop diabetes as the women who did breastfeed, and twice as likely as the women who never gave birth.
The idea behind the finding is that large amounts of fat can build up in the stomach area during pregnancy. Breastfeeding can help shift those pockets of fat around or help burn them off. Having a large amount of fat in the abdomen is considered one of the factors behind diabetes.
'Diet and exercise are widely known to impact the risk of type 2 diabetes.

'But few people realise that breastfeeding also reduces mothers' risk of developing the disease in later life by decreasing maternal belly fat.'
Just one month of breastfeeding can lower a woman's risk of diabetes by 10 percent. The longer she breastfeeds, the lower her chances become. High blood pressure and high cholesterol levels cold also be prevented by breastfeeding, researchers found. Mothers gain just as many health benefits as infants do from breastfeeding.
Our study provides another good reason to encourage women to breastfeed their infants, at least for the infant's first month of life.

'Clinicians need to consider women's pregnancy and lactation history when advising women about their risk for developing type 2 diabetes' added Dr Schwarz.
The World Health Organization recommends that mothers breastfeed exclusively for at least the first 6 months of life, and then continue breastfeeding along with adding additional foods for at least 2 years. – Summer, staff writer
Related Articles:
---
[ad]