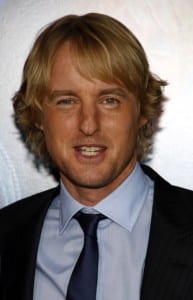 Congratulations to Owen Wilson and his girlfriend Jade Duell. Just five days after it was announced that the couple was expecting a child together, it has been revealed that the baby has arrived!
The baby boy, who's name is rumored to be Ford Linton Wilson, was born at the actor's home in Maui via waterbirth Friday at 10:47 am local Hawaii time after an eighteen hour labor for the new mom. He weighed in at 6 lbs, 13 oz. Owen is said to be ecstatic about the arrival of a son.
A source close to the couple told Radar Online,
"Owen and Jade are thrilled! Owen has been doing a celebratory hula dance all afternoon! It's a beautiful boy and everyone is incredibly happy!"
Congratulations to the couple on the new arrival!
Related Articles:
---