New to North America this year, Pacapod has an extensive collection of diaper bags for parents of all lifestyles. As my kids get older the bag I use while out with them has evolved. When I pushed a stroller I loved totes that could hang over the handlebars, but now I prefer to use a backpack so that I can have my hands free. And while I don't need a 'diaper' bag per say, I love using them because of the organization that is normally included to keep on-the-go parents on track.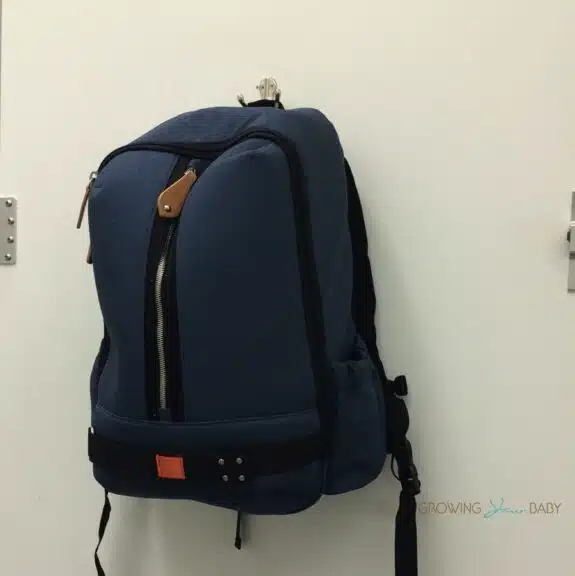 Pacapod's Picos Pack is a full-size backpack that comes with two of the company's signature Cargo Pods to keep all of your gear together inside the bag.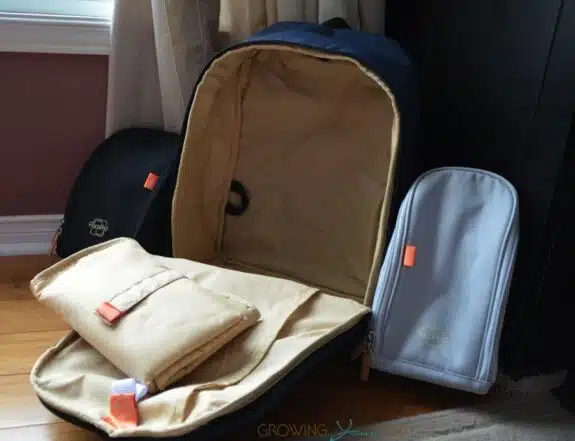 The front pocket comes with three interior pockets to hold money, your phone, and small essentials. There is also a bungee cord inside the front pocket to keep your keys close. The bottom of the front section is quite spacious and can hold a bottle of water or snacks.
On each side, there are pockets that I use to hold the kid's water bottles when we are out. This is perfect for us because they know which side is theirs and just grab the bottles as they need them.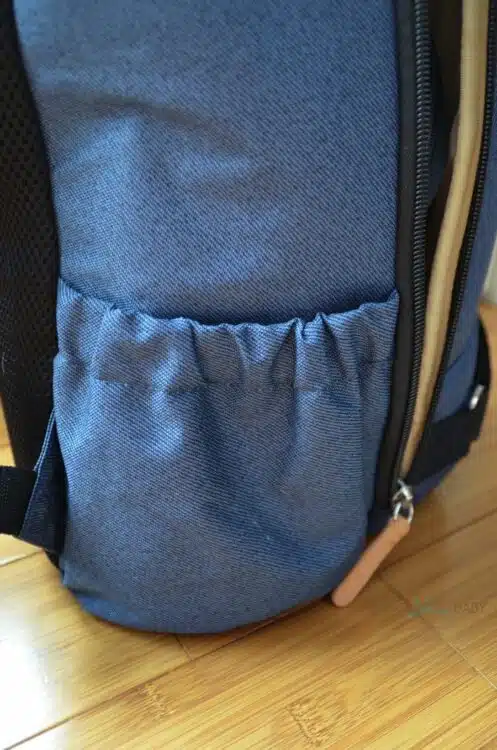 Inside the bag, there is a ton of space to carry everything your need for a day out. Pacapod includes a changing pad, which is stored on the front panel.
They also include two Cargo pods; one for essentials like diapers, clothes, wipes and cream, and an insulated pod for food, bottles, and snacks. Each of these pods comes with a velcro strap that can be attached to your stroller handle if you are heading out quickly and don't need the whole bag.
With or without the interior pods, the bag is very spacious and holds sweaters, and all of our tech gear when we are out. It doesn't include a spot for laptops, but I just lay it flat along the back of the bag in a sleeve and it fits just fine.
I use the Picos Pack when I'm out with the kids, and on business trips on my own. Whether we are hiking or I'm at a Trade show, it holds everything I need and doesn't hurt my back when it's loaded up. I love the denim look of the bag because it goes with most of my wardrobe and is also perfect for my husband to carry as well. The straps are easy to adjust and there is padding on the back of the bag to keep the wearer comfy during long hauls!
Pacapod also offers this bag in black.
---