Staying organized after you have a baby, is important to staying sane. Australian company B.Box has created some great essentials that are perfect for home and away. Founded by two moms whose goal was to create modern, functional gear, all of their products are BPA, Phthalates and PVC free so they're safe for our kids and the environment!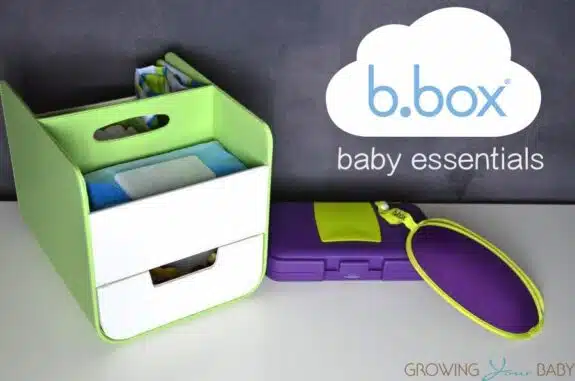 The diaper caddy is a light, portable change station that is perfect for any room of your house. Often we create change little stations all over the house, so that we are prepared for diaper changes. The diaper caddy is a great way to ensure that you are organized and that everything you need is in one place. Plus, it comes with a handle so that you can easily move it from room to room.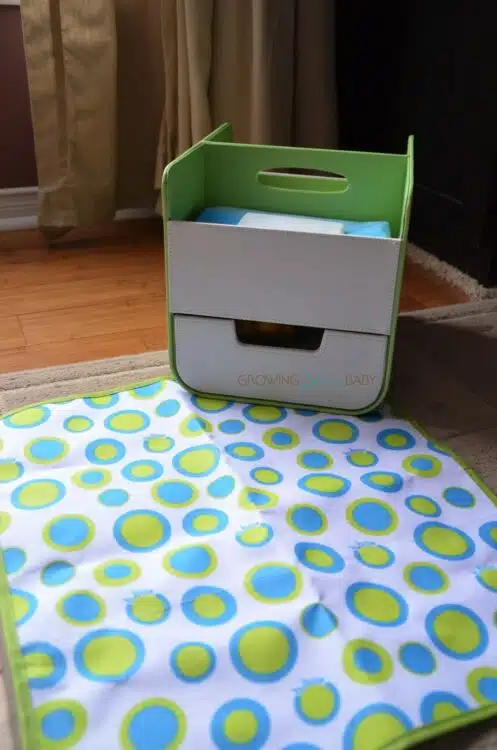 The caddy is divided into three sections to hold 12-14 diapers, a large pack of wipes and essentials like creams and toys. The back section also has a divider to keep the included change pad close.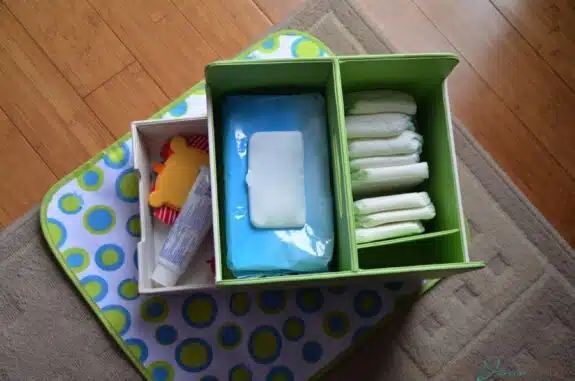 One thing I love about this caddy is how versatile it is. Once your child grows out of the diaper stage, you can use the caddy to store odds and ends in your kitchen or hold art supplies in the playroom.
The diaper wallet is the perfect accessory for a quick trip out. This unit holds a couple of diapers, 20 wipes, and the included change pad. Easy to store, the diaper wallet can be kept in the basket of your stroller, your purse or in the glove box of your car for on-the-go diaper changes.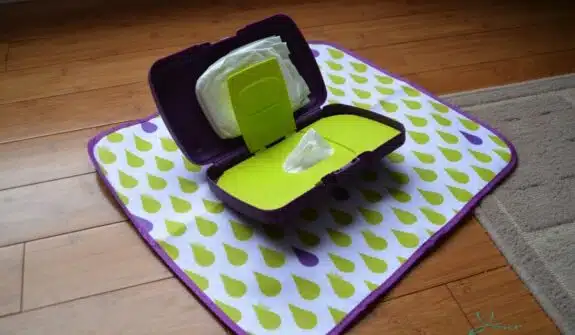 As your kids get older you need less during trips out. Having the diaper wallet on hand ensures that you are covered if you need to do a quick diaper change while your are out!
One of my favorite essentials that B.Box makes is the travel bib. This bib is packaged perfectly for travel or dinners out. The bib is connected to a pouch that does double duty catching food and storing the set.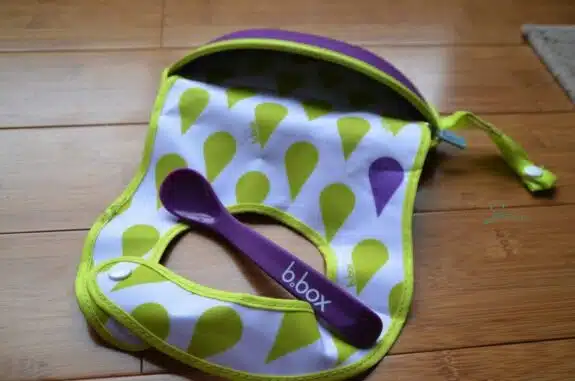 To get started all you need to do is unroll the bib, snap it on, and go! The set includes a spoon and a tether to connect it to your stroller or bag. When mealtime is over fold the bib back into the pouch, tuck the spoon in, and zip it up. There is even a bit of room in the pouch to store a small snack!
Please check out my video review below of these three products!
---