It appears there is more outrage swirling around the royal family and today's trip to New Zealand. With Prince George's first outing debacle still fresh in our minds(below), I was surprised to read that the couple may be making another transport safety mistake with him.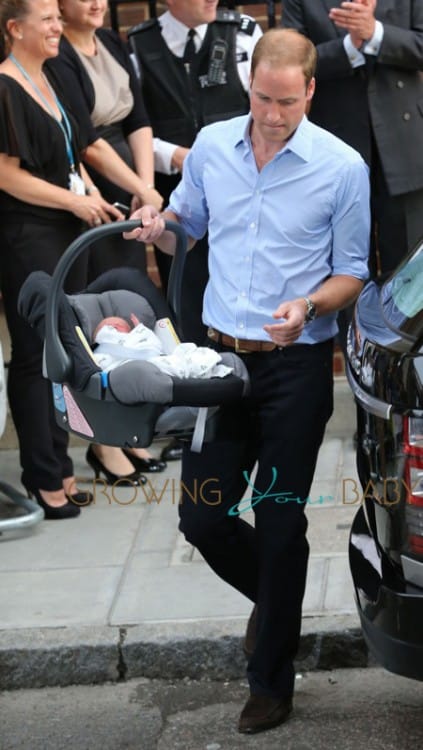 In preparation for their trip to Wellington, the couple requested that a Maxi-Cosi Tobi convertible seat be installed in the official vehicle that would transport the family while they're on their royal tour.  This was done by Plunket car seat services technician Aethalia O'Connor.
There are two problems with this.
First – the images that were released of the seat being installed in the vehicle show that the seat is forward-facing. Because the baby is only 8 months old, he should still be in a seat that is a rear-facing position.  It is the safest position for him.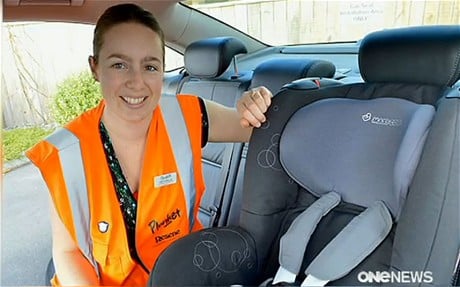 Second – the seat that is being installed is designed for babies 9 months+.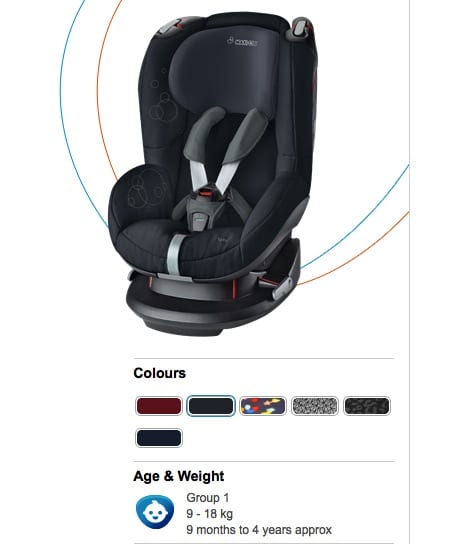 After being inundated with comments on their official Facebook page, Plunket's chief executive Jenny Prince said,
"Plunket's priority is to ensure car seats are installed by qualified car seat technicians to ensure they perform correctly. While Plunket recommends that children stay in rear-facing seats until age two, it is not a legal requirement."
I personally think their 'statement' is crap.  At the end of the day, the car seat install service should know better and EVERY precaution should be taken to keep the Prince safe.  The rear-facing position is the most standard rule for children under a year.  It was just a couple of years ago that this was increased to two years.  There is no reason for the Prince to be turned around yet.
In 2011 when the AAP issued the new recommendations Dennis Durbin, M.D., F.A.A.P., a pediatric emergency physician and co-scientific director of the Center for Injury Research and Prevention at The Children's Hospital of Philadelphia and lead author of the policy statement said,
"A rear-facing child safety seat does a better job of supporting the head, neck and spine of infants and toddlers in a crash, because it distributes the force of the collision over the entire body."
It is odd to me that the Duke and Duchess aren't more concerned or educated about how to position their car seat to ensure that their child is as safe as possible in the event of an accident.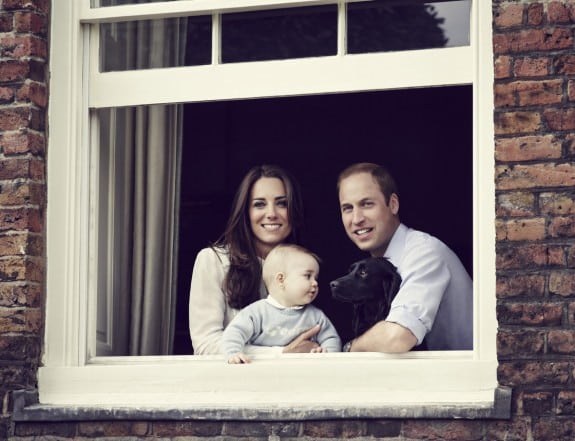 The other issue may be that they aren't aware of the current recommendations and the staff that is supporting them is not up-to-date.
Excuses aside, I hope they are listening to the public and will consider changing the seat and its positioning.