With no option for protection outside of masks, distancing, and hand washing, COVID-19 cases for children under 12 have surged during the last 4 weeks.
Pfizer has been testing their vaccine on children 6 months+ since March 2021, and it has been approved for emergency use on kids 12-18 since May 2021. Over the next few weeks, it is expected it will be approved for children over the age of 5 to receive the vaccine.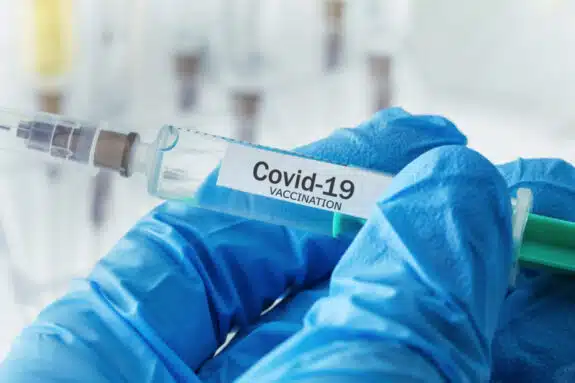 "Already over the next few weeks we will file the results of our trial in five to 11-year-olds with regulators across the world and will request approval of the vaccine in this age group, also here in Europe," Chief Medical Officer Oezlem Tuereci told the German news weekly.
BioNTech has said it is expected to file its regulatory dossier on the five to 11-year-olds in September with additional plans to seek approval in children aged six months to two years later this year.
That final steps were being adjusted to bottle a lower-dose pediatric version of its established Comirnaty vaccine.
The FDA has asked Pfizer for four to six months of follow-up safety data from the children's clinical trials — compared to two months' follow-up data required for the adult vaccine trials.
With 180,000 new cases of Covid-19 among children and adolescents in the last week, the American Academy of Pediatrics has called on the FDA to work "aggressively to authorize a vaccine for ages 11 and younger" to prevent the delta variant from further spreading throughout the country.