Jayliel Vega Batista was last seen about 11 p.m. Thursday running near an intersection in Allentown, Pennsylvania.  The 5-year-old boy, who has autism, had been at a New Years Eve party before he wandered away barefoot and coatless, police Capt. Tony Alsleben said.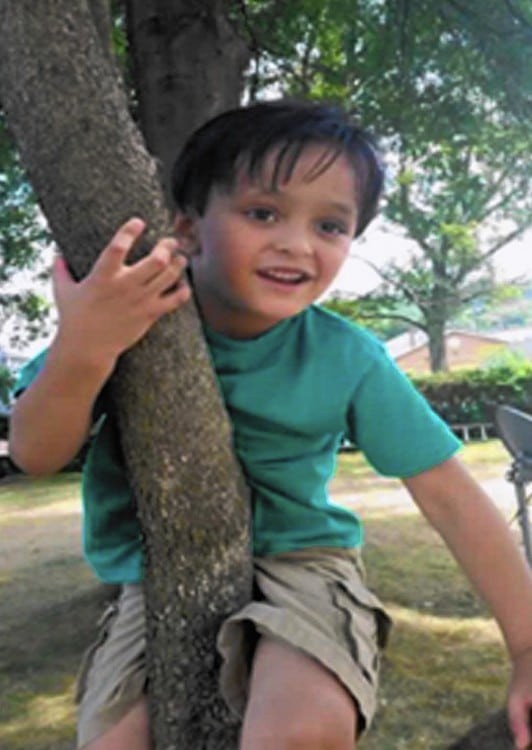 His 16-year-old sister, Tayritza Molina, told The Morning Call of Allentown he does not typically run away.
"We're scared, but we're trying to keep positive thoughts in our head," she said.
Several bloodhounds were brought in to help with the search Friday afternoon. One of those dogs reportedly picked up a scent and followed it, but police couldn't confirm it was that of the missing boy.
The Phildelphia Police Department also used two helicopters, that hovered over the search area and a truck that played some of the child's favorite lullabies and nursery-type music.  Residents also distributed papers with the number 7 printed on them – the start of the boy's address – because he responds to it.
Police are asking local residents to not approach the little boy if they see him.
"He is afraid of people, so we're asking the public that if they do see him, that they not call out his name, just to call us immediately," Allentown Police Chief Keith Morris said.
A friend of the family said the Jayliel is non-verbal.
Residents are being asked to check around their properties for any signs of the child.
"We want them to search their own personal neighborhoods, checking their back porches, checking their sheds, checking their vehicles, checking their neighbors' vehicles, looking everywhere within their control so that we have additional eyes out there," Chief Morris said.
---
[ad]