Miranda Kerr was spotted meeting some friends for lunch on Sunday March 25, 2018. The mom-to-be's growing belly could be seen under her baby doll dress which she paired with a black jacket and tennis shoes.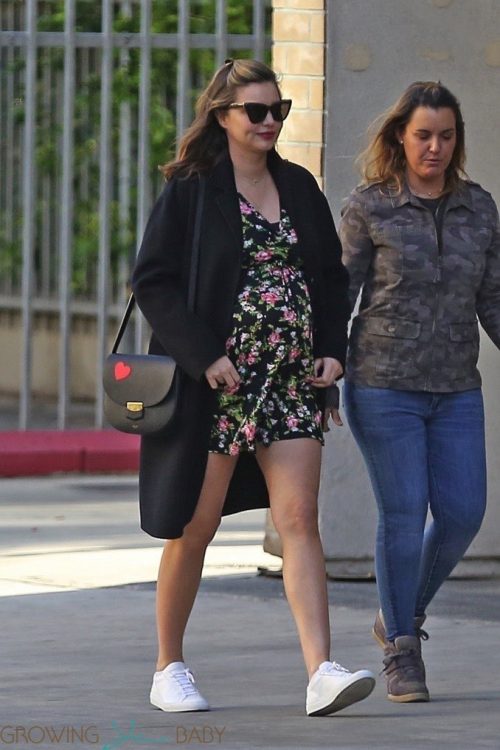 Due very soon the model recently opened up to Girlboss Radio host Sophia Amoruso about the differences between this pregnancy and her first one with son Flynn.
"There's not as much time this time for exercise, and I'm really feeling it," Miranda admitted. "One thing I can do with [Flynn] is put the music on and jump around, or we go for walks together around the block. He really enjoys that and I really enjoy that. We can find ways to exercise."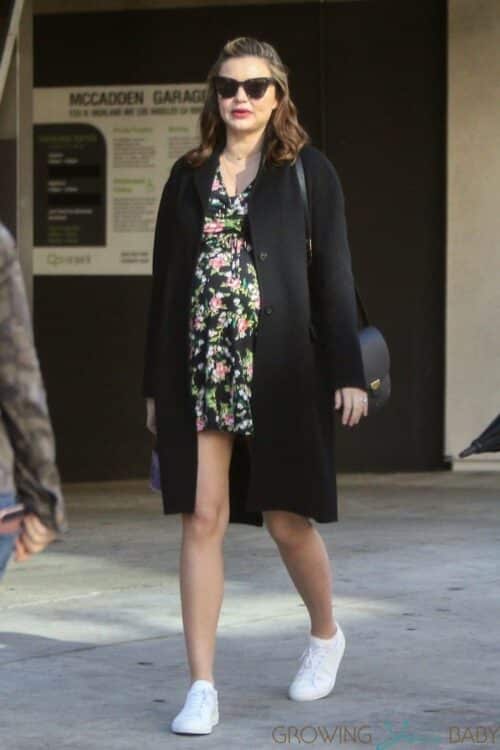 Adding, "Sometimes, maybe twice a week, I'll get in a Pilates session. It's not as much as I would like to be doing, but you've got to prioritize."
"With my first pregnancy with Flynn, I would do Kundalini yoga," she explained. "I would do that every day. And I was really expecting that I would have time to do that with this baby … I said to Evan the other day, 'Why am I not doing this DVD which I really loved doing every day when I was pregnant with Flynn?' "
"I was like, 'Oh my God.' It takes me an hour to drop my son off at school and come back. Then I've got business meetings. And then I go back and pick him up from school."
Making sure she spends quality time with her is a priority so extra workout sessions are pushed to the side.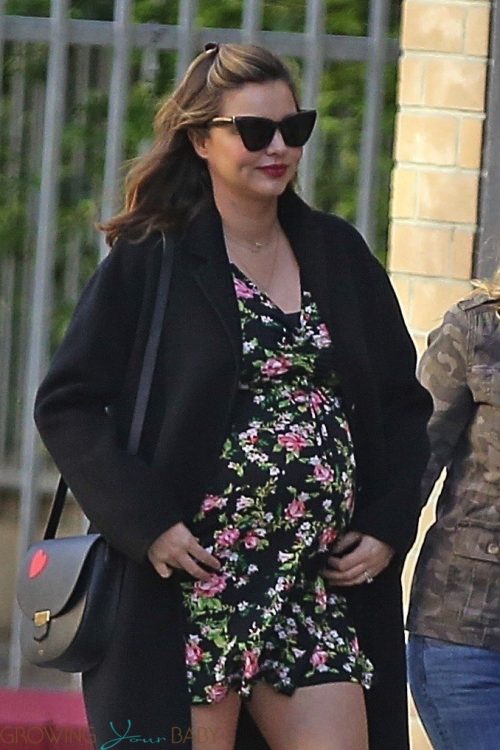 "I wanted to make sure that I'm there for my son, to drop him off and pick him up," she says. "I schedule all my work around his schedule … he knows that I work and he knows when he's with his dad he'll FaceTime and maybe I'll be on a photo shoot or maybe I'll be in a business meeting … "
"He knows that, but at the same time, he knows that he's a priority in my life, so I just want him to feel like a priority," she revealed. "So when he comes home from school, I really try to make sure that I've got everything I can wrapped up. I can do conference calls after I put him back to bed at night."
The new baby will be the first child for Miranda and new husband, Shanpchat Founder Evan Speigel.