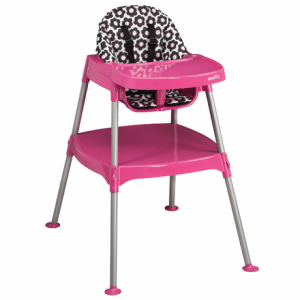 The U.S. Consumer Product Safety Commission, in cooperation with Evenflo, today announced a voluntary recall of about 35,000 convertible high chairs because the activity tray on the high chair can unexpectedly detach and allow an unrestrained child to fall, posing a risk of injury to the child.
Evenflo has received 18 reports of trays that detached, including eight reports of children who fell from the high chair and sustained bumps and bruises.
This recall involves Evenflo high chairs that convert from high chair to toddler-size tables and chairs. The convertible high chair can be identified by the model names and numbers listed below. Model numbers are located on a label on the lower portion of one of the high chair's legs.
Model Name/Number
Dottie Lime – 29111259
Dottie Rose – 29111271
Marianna – 29111234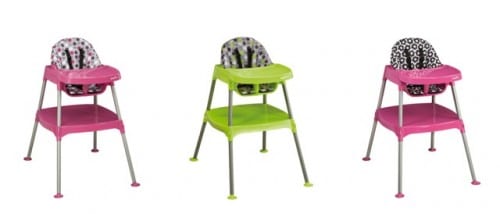 Consumers with the recalled highchairs should immediately contact Evenflo at (800) 233-5921 between 8 a.m. through 5 p.m. ET Monday through Friday, or visit the firm's website at http://safety.evenflo.com for a replacement tray with installation and use instructions.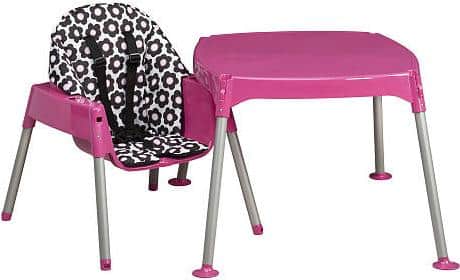 ---